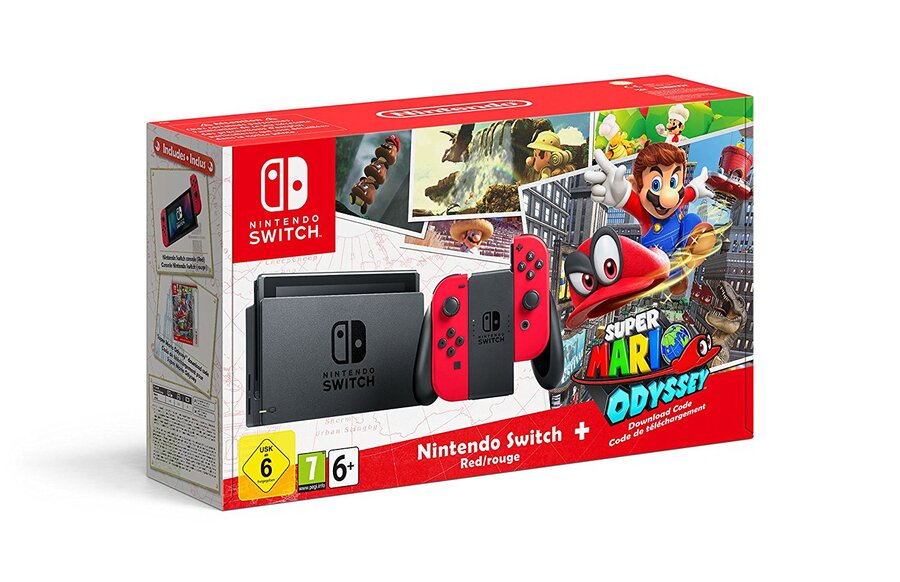 It's a rather common tale that Nintendo doesn't 'do' seasonal discounting, at least not as aggressively as other companies. Occasionally there's a cracking hardware deal - such as the smaller New Nintendo 3DS in North America last year that disappeared promptly - but Nintendo (and by extension retailers) typically opts for small discounts and new standard-priced bundles for Black Friday.
In the UK market that was the case this year, and it meant that Nintendo was mostly pushed aside. The big winners in the charts were PlayStation VR - with attractive deals on a Starter bundle - and a series of high-profile triple-A titles included in various PS4 and Xbox One bundles.
Nevertheless the Switch had some evergreen titles still ticking along. The highest placed in the latest charts was Super Mario Odyssey in 8th place, which did benefit from a modest discount on some outlets for the relevant bundle. Next is Mario Kart 8 Deluxe in 19th place, Mario + Rabbids Kingdom Battle in 26th and then The Legend of Zelda: Breath of the Wild in 35th place.
Those are solid results, but it was a tough second week for Pokémon Ultra Sun and Ultra Moon; after making their debut in 4th / 5th place, Ultra Sun tumbled down to 21st place and Ultra Moon finished the week in 28th.
The Black Friday retail headlines for the UK ultimately belonged to a mix of PS4 and Xbox One titles. Next week will be interesting, however, as it'll bring us the launch of Xenoblade Chronicles 2 on the Switch.
[source chart-track.co.uk]