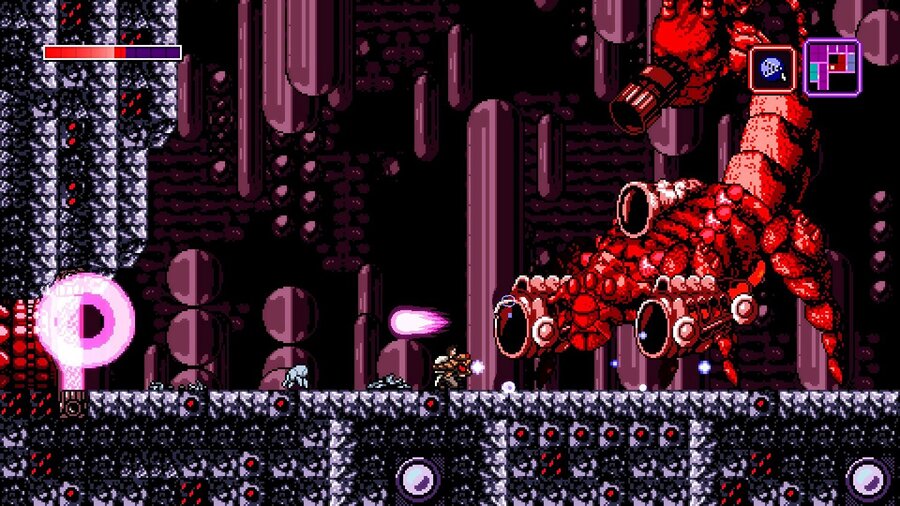 Axiom Verge is now out at retail for the Nintendo Switch in North America, the latest Indie gem to make its way into stores. It's a game that we've loved on both Wii U and Switch, and has made its mark across a wide range of consoles.
It's no secret that the game's creator Tom Happ has been working on the continued growth of the game while dealing with a challenging medical condition for his son. Now, in a blog post detailing his excitement at the game arriving at retail in its latest guise, he's shared a rather lovely gesture by publisher BadLand Games.
Before I go, I'd just like to take a moment and give a special shout out to the publisher, BadLand Games. As you may have seen elsewhere on my blog and Twitter, I've tried to be pretty open about my son Alastair's health situation. In short, he was born healthy, but the doctors failed to treat a routine case of jaundice during a critical period when he was just days old. The result was a life-long condition called Kernicterus that is characterized by severe neurological damage which robbed Alastair of much of his motor control and hearing. The reason I mention this is that after we decided to move forward with BadLand Games as the publisher, they offered to donate 75% of their share to a special fund dedicated to Alastair's ongoing health care costs. They didn't want to publicize it, since none of us wanted to be seen as trying to use my son's suffering as a marketing tool for the game. I hope this doesn't come off that way. I just wanted to thank them for their generosity in offering that up, since it was definitely something they didn't have to do.
It's an excellent blog post in general, as Happ shares his pleasure at seeing the work put into the retail release come through with the final products.
Axiom Verge is in stores now (though you may need to ask for it if they haven't all put it out on shelves yet) in North America, and is coming to Europe in early 2018.
[source axiomverge.com]