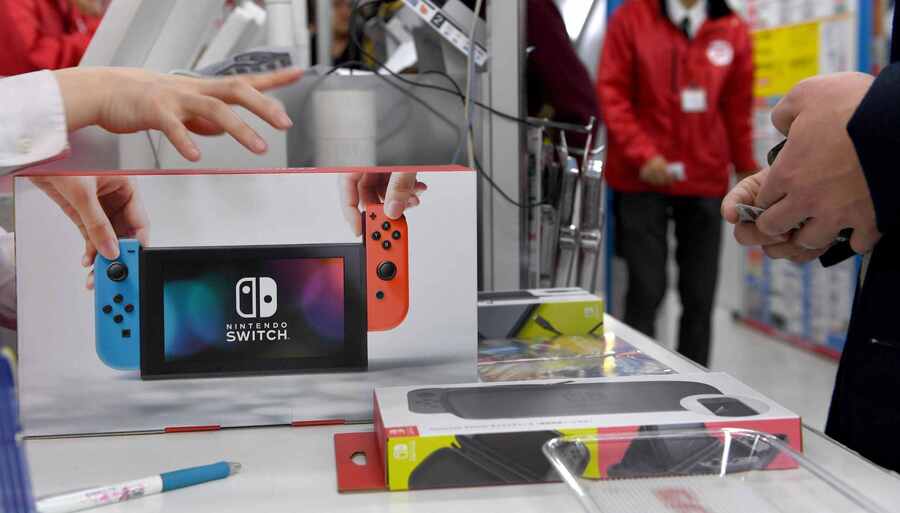 Nintendo's latest financial results show a company in surprisingly rude health, given that not so long ago the Wii U's dismal performance was the only thing making any headlines.
The big news is that Nintendo has adjusted its sales forecast for Switch, and is now expecting to sell 14 million units - rather than the 10 million originally projected - by the end of the fiscal year, bringing its total installed base to 16.74 million units. Should that be the case, it means the hybrid console will have outsold its predecessor in just 13 months.
In terms of software, 27.48 million Switch titles have been shipped to date and Nintendo predicts it will ship a further 50 million by the end of March 2018. The Legend of Zelda: Breath of the Wild is the console's biggest seller so far, with 4.7 million units shipped as of September 30th. Mario Kart 8 Deluxe is second with 4.42 million, while Splatoon 2 is third with 3.61 million units.
The end result of this robust performance? Nintendo's coffers are looking very healthy indeed. ¥374 billion ($3.3 billion) has been accrued in revenue during in the six months ending September 30th, 2017 - that marks an increase of 173.4 percent over the same period in 2016. Net income has jumped 34.5 percent to ¥51.5 billion ($454 million). Nintendo's fiscal year forecast has been adjusted to reflect the increased hardware and software shipments. For this financial year, Nintendo has boosted its revenue forecast to ¥960 billion ($8.4 billion) - an increase of almost 30 percent - and it expects to make ¥85 billion ($749 million) in profit, a jump of almost 90 percent.
Such positive commercial performance has predictably had an uplifting effect on Nintendo's share value, which is now higher (¥42.87) than at any point since 2008 - the glory days of the Wii and DS.
[source gamesindustry.biz]