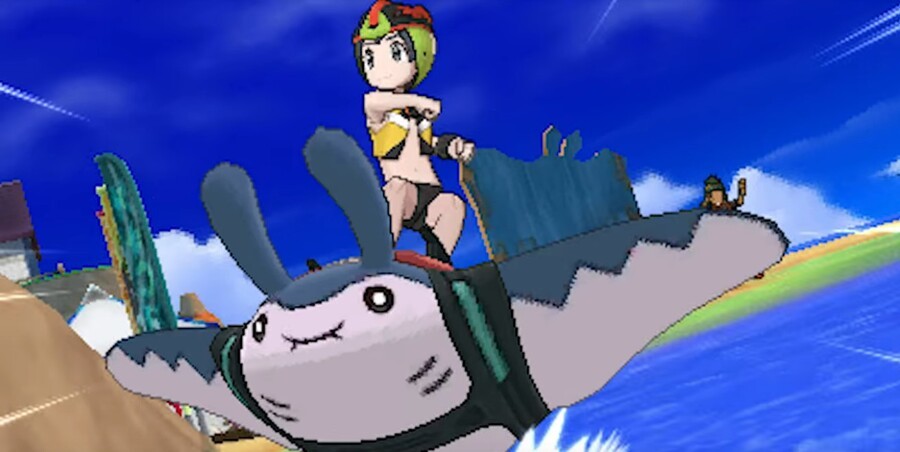 Game Freak has revealed that Pokémon Ultra Sun and Ultra Moon has been a "growth-based project for younger staff members", with veteran members of the team tackling the first title for the series on Switch.
The information comes from an interview conducted by Gamespot in which Shigeru Ohmori and Kazumasa Iwao (both Ultra Sun and Ultra Moon directors) discuss the new games and the way in which Game Freak organises its staff. Ohmori-san talks about how Game Freak likes to use certain projects as a way for younger developers to grow in their craft, whilst the more experienced crew are let loose on new projects. By doing this, Game Freak believes that all of their projects "have a positive effect on one another as they go".
Whilst it would be easy to jump to conclusions and suspect that this approach could cause Pokémon Ultra Sun and Ultra Moon to be a lesser product, Game Freak has assured us that this is not the case. The battle system featured in the new games has been worked on by Shigeki Morimoto (who has been involved in nearly every main series game including Pokémon Red and Blue) and, according to Iwao-san, the company "always have veterans - really experienced people - involved on the quality control side of things".
Pokémon Ultra Sun and Ultra Moon arrive on November 17th and, if you're still deciding whether or not to visit Alola for a second time, you can check out our own interview with the directors in which they tell us why we should all play them. In the meantime, what do you think about the studio's approach to assigning its developers in this way? Feel free to unleash your thoughts in the comments.
[source gamespot.com]