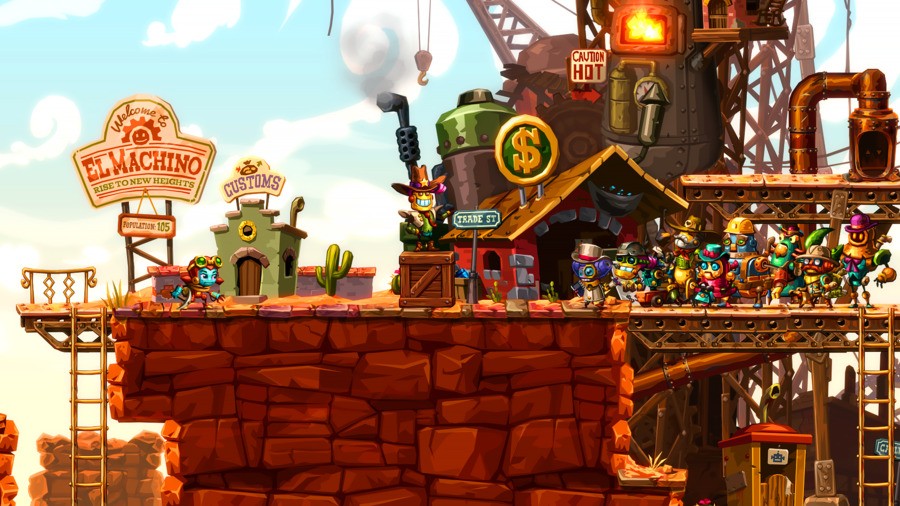 SteamWorld Dig 2 is now available to download from the Switch eShop and we rather liked it in our review. The game is jam-packed with things to do and as with any Metroidvania style game, completing it with 100% of collectables will be a stern challenge.
Image & Form's big cheese Brjann Sigurgeirsson has just been in touch to let us know that completing the game 100% might well be worth your while, however:
One of the things we promised ourselves when we set out to make SWD2 was to include a big reward at the very end of the game. A chunk of bonus gameplay that justified getting to the core of what SWD2 is all about: exploration.

We thought it was a fun to surprise completionists this way, but now we realize that players deserve to know that completing the game 100% unlocks post-game content. Of course we'll let players discover for themselves WHAT that is... suffice it to say that it is as surprising as it is challenging!
What a tease! Will you be the first to unlock the secrets of SteamWorld Dig 2? Let us know your percentage of completion with a comment below.