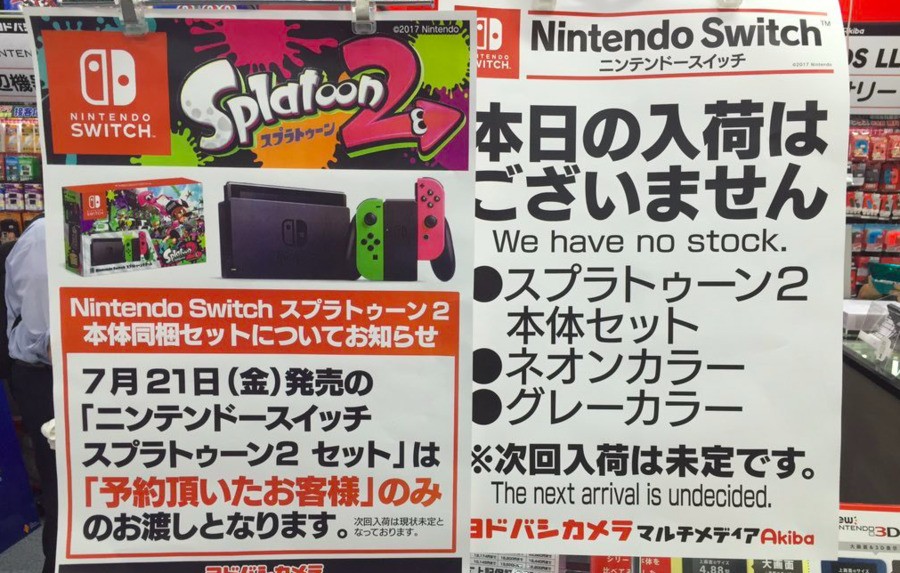 The PlayStation 4 may be the most popular games console of this generation with over 60 million systems sold since launch, but in Japan the Switch is currently outperforming it by some margin.
According to 2ch (via Kotaku), the Switch has sold almost three times as many systems as the PS4 in the first 26 weeks of sale. 
665,760 PS4 units were sold in the first 26 weeks on sale in Japan - nothing to be sniffed at. However, Switch has now shifted 1,527,962 units in the same time frame; it took the PS4 Sony 69 weeks to reach 1,523,471 units. All of these figures are taken from the highly respected Japanese retail tracker MediaCreate.
Of course, Japan is not the world, and the while the Switch continues to sell briskly elsewhere, the PS4 remains dominant. Still, given that Nintendo's console isn't even a year old yet, such data bodes well for the future of the platform.
Thanks to Savlep99 for the tip!
[source hawk.2ch.net]