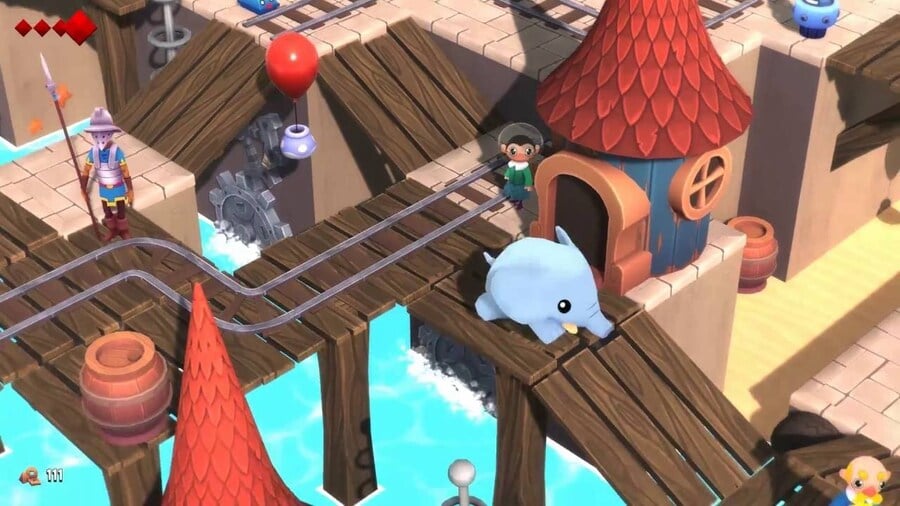 Just when you were beginning to think that today's Nindies Showcase should have featured way more giant mammals, Yono And The Celestial Elephants trumpeted onto the scene with an adventure to really sink your tusks into.
The work of Swedish developer Neckbolt Games, this top-down adventure title will have players solving puzzles and stomping through combat, with multiple dungeons, boss fights and cities to explore along the way. Set in a world where Humans, the robotic Mekani, and the undead Bonewights are on the verge of conflict, keeping the peace definitely sounds like a job for a plucky elephant hero.
With such adorably chunky toybox visuals, the game looks set to be a charming addition to an ever-expanding eShop catalogue. It launches as a console exclusive on Switch this October 12th. 
Give us a trumpet in the comment section if you're looking forward to this one.