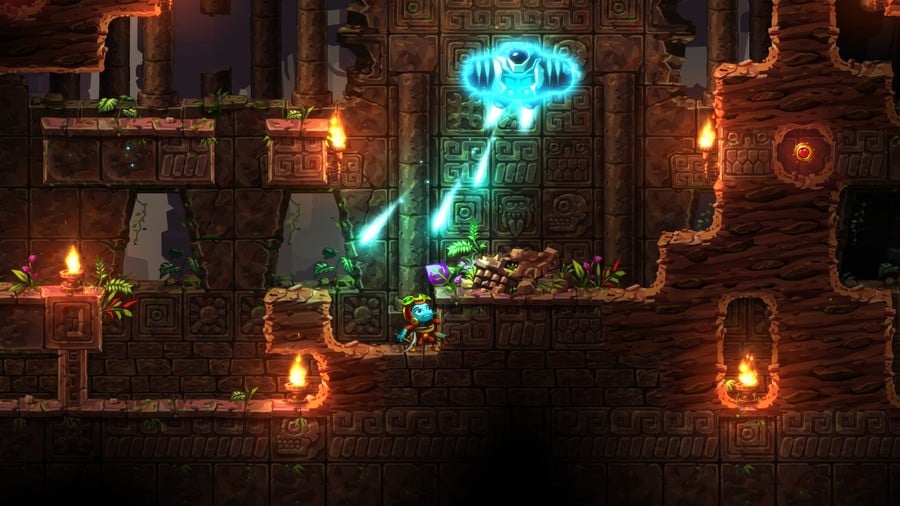 During today's Nintendo Switch Nindie Showcase, it was confirmed that the highly anticipated SteamWorld Dig 2 will arrive on 21st September; developer Image & Form has also confirmed the pricing.
It'll cost $19.99 / €19.99 / £14.99, which is higher that the original SteamWorld Dig but in the same ballpark as SteamWorld Heist; the developer has explained the pricing below.
SWD2 will be available on Nintendo eShop for $19.99 or your region's equivalent. That's twice the price of the original Dig. It's at least ten times as good, so it's more than a nice deal. Expect somewhere around 10 hours of gameplay and multiple boss battles in a big, sprawling world which you're free to explore and dig through at your own pace. The game is even longer for those of you itching to find all secrets and unlockables (and there are plenty).
Are you planning to pick this up in a few weeks?