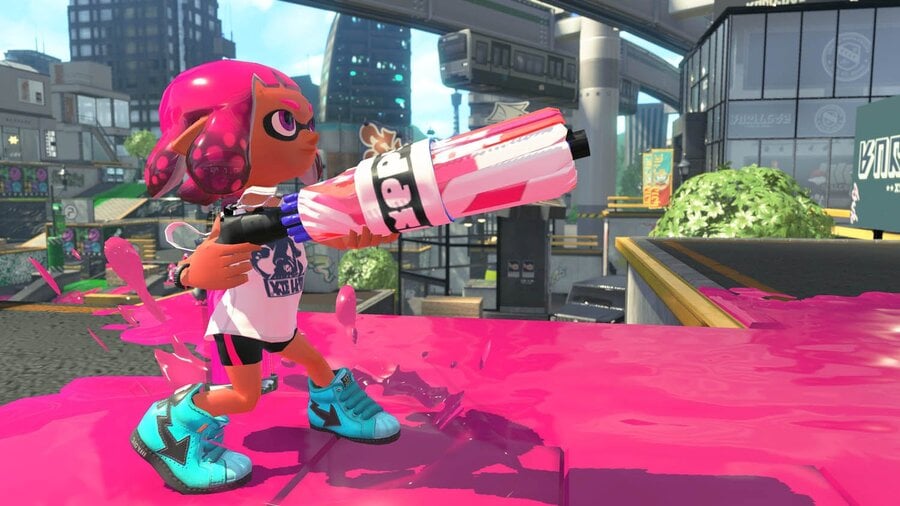 Jordan Amaro might not be as famous in the world of gaming as some of Nintendo's other staffers, but he's had a hand in designing some of the most highly-rated games of recent memory, including Metal Gear Solid V: The Phantom Pain, Resident Evil 7 and - most recently of all - Splatoon 2.
Amaro has taken part in Game Maker's Toolkit's "Ask a Patron" segment, and has replied to a wide range of questions from fans on the ins-and-outs of game design. 
Via these questions he covers elements such as his approach to single-player map design, how in-game cameras should work, playtesting best practice, working effectively with artists and other staffers and how he overcomes difficult creative blocks.
Amaro also reveals what he feels are the best-designed stages in video games:
Recently; in Inside, the queue processing sequence and ending. The Great Plateau in Zelda BOTW. Way too many galaxies in both Mario Galaxy. All of Captain Toad. Lots of Portal 2. Cainhurst Castle in Bloodborne.
Rather than reproduce the entire feature here we'd highly recommend you give it a read, but one segment did stick out for us personally; Amaro's take on what he considers to be "the basics" of single-player design:
If stuck go back to the basics: what are my actions, what effects do they carry, how does the game react through the elements I've picked for this sequence. And in the middle of this: what is an interesting situation to play? Once you implement that situation (the problem to solve), then it's only a matter of presenting it well to the player.
If you're at all interested in game design and want to hear how one of Nintendo's up-and-coming stars handles things, then it's an essential read.
[source patreon.com]