Sonic Forces recently got a Japanese release date, and it turns out that North America will get it two days earlier on 7th November.
At a price of $39.99 USD/$54.99 CAD. the pre-order 'Bonus Edition' will come with a neat controller skin and some DLC outfit goodies.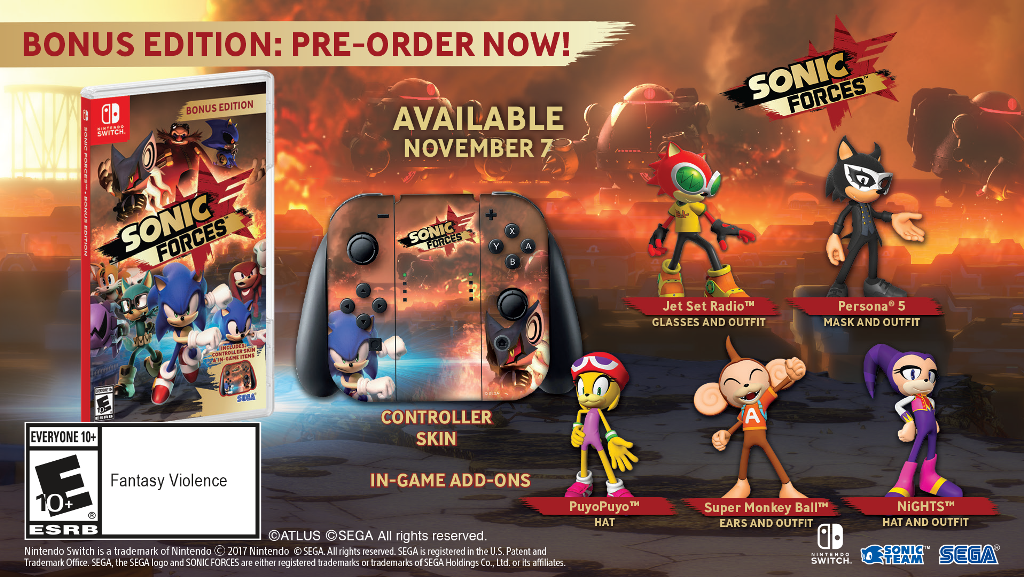 SEGA® announced today that Sonic Forces™ will launch on November 7 in North America and that fans can now pre-order the physical only Bonus Edition, for MSRP of $39.99 USD/$54.99 CAD. Available for a limited time only, the Bonus Edition will contain a Sonic Forces controller skin and the SEGA/ATLUS PACK Add-On, which offers 13 in-game outfit items and accessories to recreate the look of five other SEGA/ATLUS icons for your Hero Character.
For those planning to pick this up it's a pretty tempting option due to the standard price and those nice extras.
Are any of you tempted to track this edition down for a pre-order?