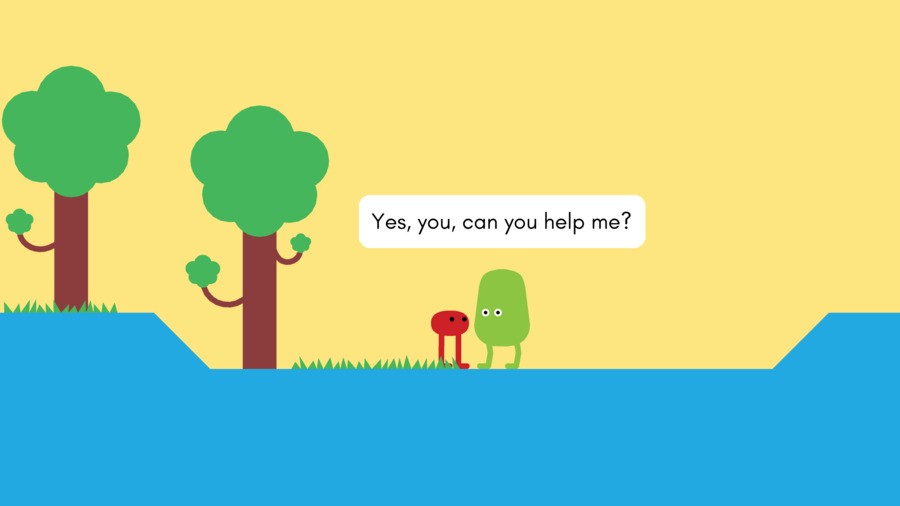 It's been a terrific week for Switch eShop aficionados keen to see more quality games that are on the way, and now Devolver Digital has confirmed Switch as the only console (so far) to be in line for its upcoming title Pikuniku (it'll also come to PC). The developer is Sectordub, a collaborative studio comprised of Arnaud De Bock (Reigns), Remi Forcadell (Giraffes Volleyball Championship 2016), Alan Zucconi (0RBITALIS), and Calum Bowen (Lovely Planet).
It looks utterly charming and quirky, with exploration and puzzle-solving across more than a dozen stages, with co-op also confirmed. Check out some official details and the reveal trailer below.
Pikuniku is an absurd puzzle-exploration game that takes place in a strange but playful world where not everything is as happy as it seems. Help the townsfolk face their fears, uncover a deep state conspiracy, and rebuild a cheerful community in a delightful dystopian adventure!
Right now this one is simply pegged for 2018, but certainly looks promising. Let us know what you think of it in the comments.