Nintendo has confirmed the theme for the next Splatfest in Splatoon 2, this time setting up a battle between blue and green once the tussle rolls around.
It'll be Flight vs Invisibility, the same in both North America in Europe; it'll go down on 1st-2nd September.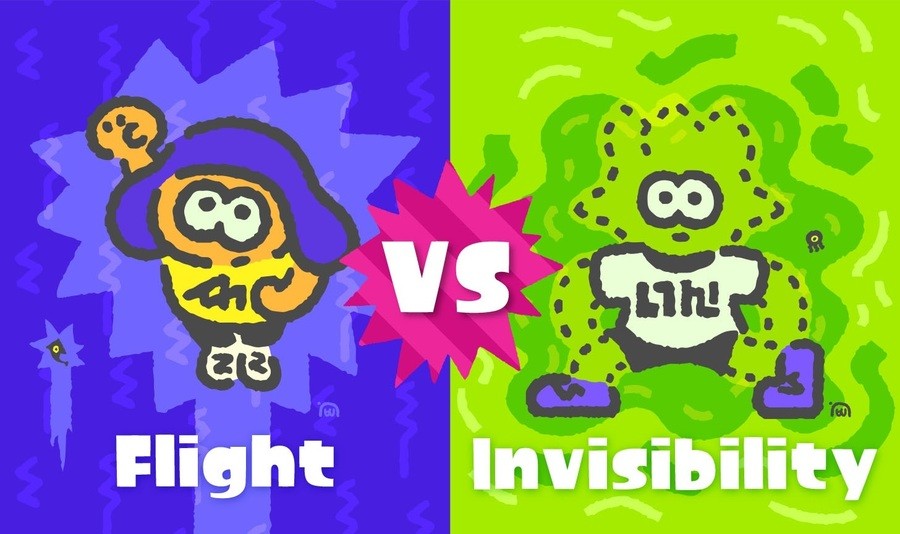 Nintendo also confirmed that Splatoon 2 is past one million sales, with "more than 400 million online battles fought across the global player base". That's pretty good going.
So, are you Team Flight or Team Invisibility?