Splatoon 2 has already emerged as an important year one hit for the Nintendo Switch, and the big N has been looking to utilise the IP to promote the hardware. Now Nintendo of America is joining in with a neat hardware bundle to build demand further.
The Nintendo Switch Splatoon 2 Edition bundle will be a Walmart exclusive in North America and is set to arrive on 8th September; it'll be the first chance to get the Splatoon-coloured Joy-Con in the territory. It'll cost $379.99USD (up from the standard $299.99), and will include the console, a Splatoon 2 download code, a Splatoon-themed carry case and those colourful Joy-Con.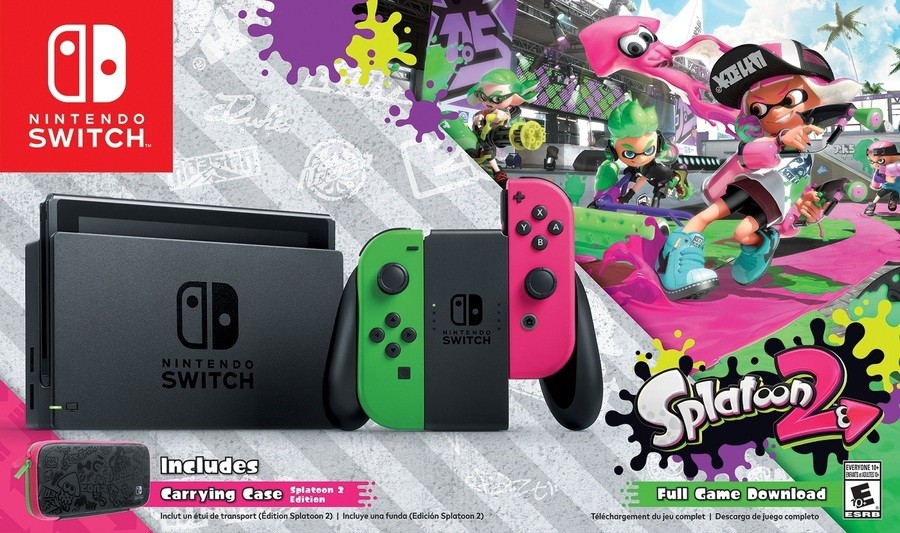 Are any of you planning to target this bundle when it's released?