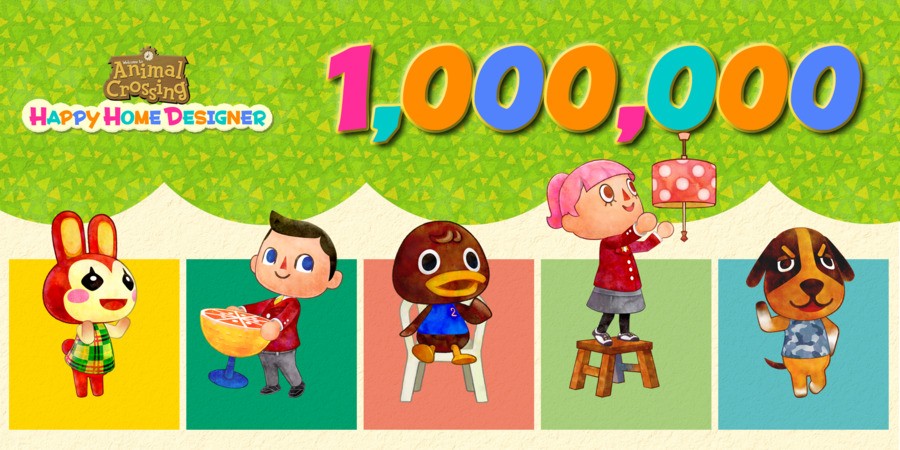 It seems like Nintendo is in an odd spot with the Animal Crossing series, right now. After the launch of Animal Crossing: New Leaf—arguably the best entry yet—it seemed like the natural next step would be to expand on that game in the next home console entry, but Nintendo instead chose to follow it up with Animal Crossing: amiibo Festival, the rather unfortunate party game that didn't go over too well with anybody. Still, the 3DS did get another Animal Crossing that was sort of like its predecessor in Animal Crossing: Happy Home Designer, and that game has just passed a good sales milestone this week.
Nintendo of Europe recently tweeted out that Happy Home Designer has officially cleared 1 million sales for the European region. Considering that the game was a relatively low-key spin-off of what is already a more niche Nintendo franchise and that's a pretty impressive figure. It'll be interesting to see how this game's success impacts the development of the upcoming mobile game, and the Switch game that will no doubt be made at some point in the future.
What do you think? How did you like Happy Home Designer? What would you like to see out of the next main entry? Share your thoughts in the comments below.
[source twitter.com]