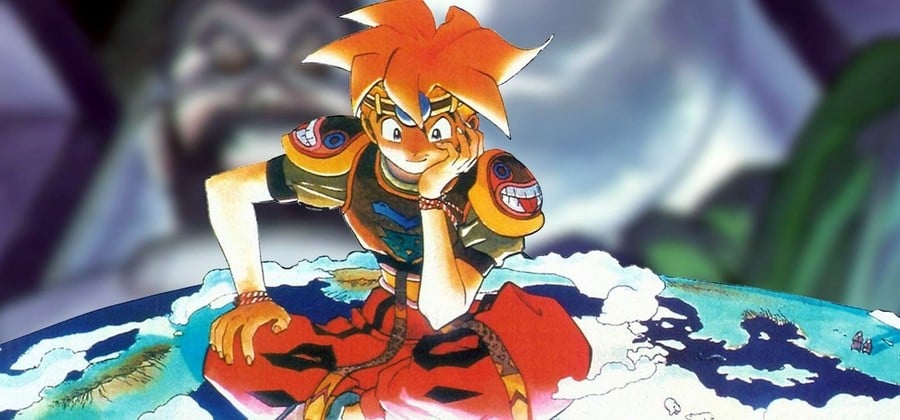 Like everyone else we love the whole SNES Mini thing, but with a total of 21 games we also had to accept that many big names would be missing in action. One of biggest third-party producers missing is Quintet, which is surprising considering its incredibly prolific output during the SNES years, which included such timeless classics as God-sim ActRaiser, Soul Blazer, Illusion of Gaia, the quirky Robotrek, ActRaiser 2 and the magnum opus only localized in Europe - Terranigma. We will sadly not be playing any of these titles come the end of September.
But that doesn't keep the fan community down, and efforts continue to this day to use byuu's MSU-1 media enhancement chip to bring new life (and sound) to old classics; this time it is none other than Terranigma that's being given the chance to shine in the spotlight. This is a risky task, because the original SPC chiptune soundtrack easily ranks as one of the finest uses of Ken Kutaragi's chip in the whole SNES game library.
Now thanks to the combination of the hacking efforts of Redscorpion, the exquisitely rearranged digital soundtrack by Martin Denk and byuu's magical chip, there's a reason (not that it's needed) to re-play Terranigma, at least if you have the means to play a modded version. Lend your hears to the following video of the patch in action.
For now all we can do is hold on to the hope that as it has already happened with Square's "Mana" trilogy, perhaps Quintet's Gaia trilogy* will be given new life and another chance, potentially on the Switch? If you're a fan of Quintet, give us your best memories of playing its games in the comments section.
*Writer's Note: A fourth Sony PlayStation exclusive title was released between 1997 and 1999 worldwide: "The Granstream Saga".