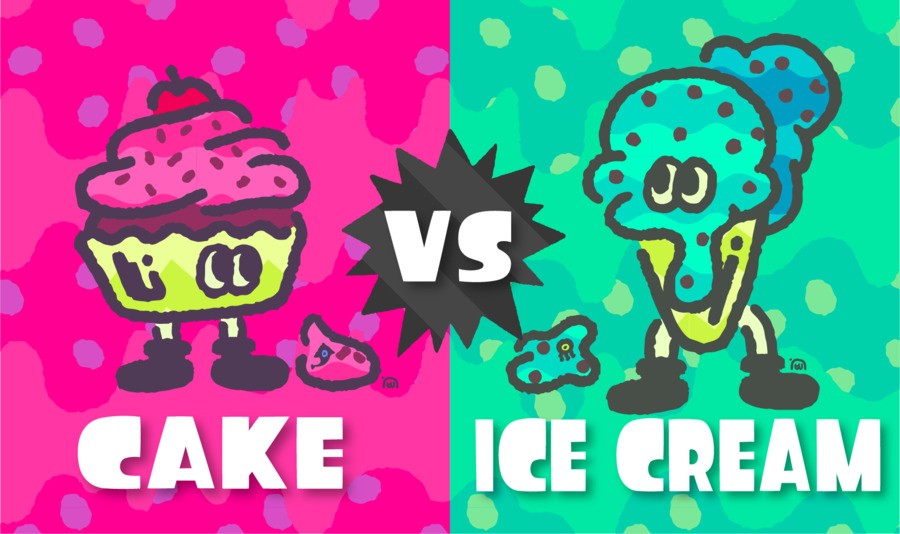 Splatoon 2 is now just one week away, and is all set to be the next big thing for the Nintendo Switch. Many will hope so, in any case, and Nintendo is certainly keen for Switch owners to go hands on and get drawn in by its charms. We'll see that this weekend with the Splatfest World Premiere, in which fans of cake will battle against the ice cream warriors (or something along those lines).
It should be a fun event, but as it's one fixed window it's actually running at different times depending on your region; that ensures no-one is expected to splat foes in the middle of the night. As a reminder, then, below are some times for different regions.
---
North America
15th July from 3pm Pacific / 6pm Eastern until 7pm Pacific / 10pm Eastern
Europe
15th July from 5pm UK / 6pm CEST until 9pm UK / 10pm CEST
Australia / New Zealand
16th July from 8am AEST until 12pm AEST
---
This does follow the trends of Splatfests in the original Splatoon in that they weren't always exact matches between Europe and North America, for example.
Don't forget you can download the demo from the eShop ahead of time; when you load it up you can play through a tutorial, pick a side and even put on your cake / ice cream themed attire ahead of battle.
Will you be joining in with the Splatfest Premiere this weekend?