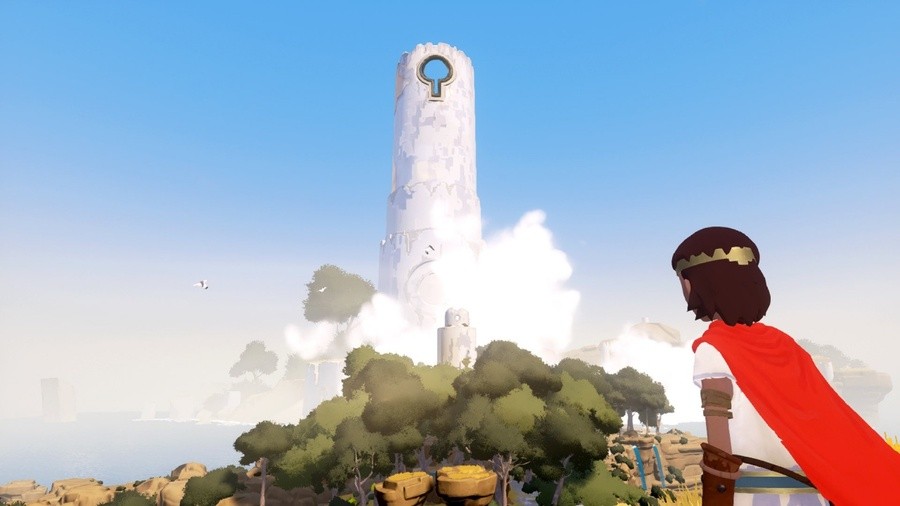 RiME is unsurprisingly attracting quite a bit of attention at present, with its stylised look and potential gaining a fair bit of hype ahead of its release later this month on PS4, Xbox One and PC. That said it's not been entirely smooth with the Switch version - it's currently undated for the Nintendo console and, on top of that, was given a higher cost than on other platforms. Reasons given for that pricing discrepancy have been "additional development, manufacturing, and publishing costs involved with that port."
Developer Grey Box has now sought to address those points and offer solutions in a blog post, confirming that the Switch version will now cost $29.99USD / €34.99 / £29.99 on the eShop, matching other consoles. It's then explained that the retail version will still cost more ($39.99USD / €44.99 / £39.99) but include a code for a download of the official soundtrack, to enable the company to avoid a loss while upping the value on offer. The post also promises that a release date will be confirmed soon.
On the physical side, we can't lower the price without selling at a loss, but we can add more value to the package. And that's what we're doing. For the Nintendo Switch version of RiME, all physical copies will include a printed code for a download of the complete, beautiful soundtrack by David García (a sample of which you can find here). You will be able to download the music via Bandcamp in one of the multiple high-quality formats. The soundtrack is planned on being sold separately for $10 in the US (and equivalent prices elsewhere), and so the value you're going to get out of this will be the same as somebody who purchased a different version of RiME, and then bought the soundtrack.
Like I said, Grey Box's goals are to provide a great product at a great value. We hope you'll find this new offering to be fair. Personally, we're excited about it, because we want as many people as possible to hear David's music! Regardless, we can assure you that no matter which version of RiME you play – and we hope to have a Switch version release date announced shortly – you're going to have an amazing and touching experience. Thanks very much for your support!
It's certainly a positive that the Grey Box is seeking to compromise and address complaints around the Switch pricing and release details; it also recently gave a Q3 window as it continues optimising the game.
Let us know what you think of this update on the Switch version; are you happy with the compromise being offered?
With thanks to electrolite77 for the heads up.
[source greybox.com]