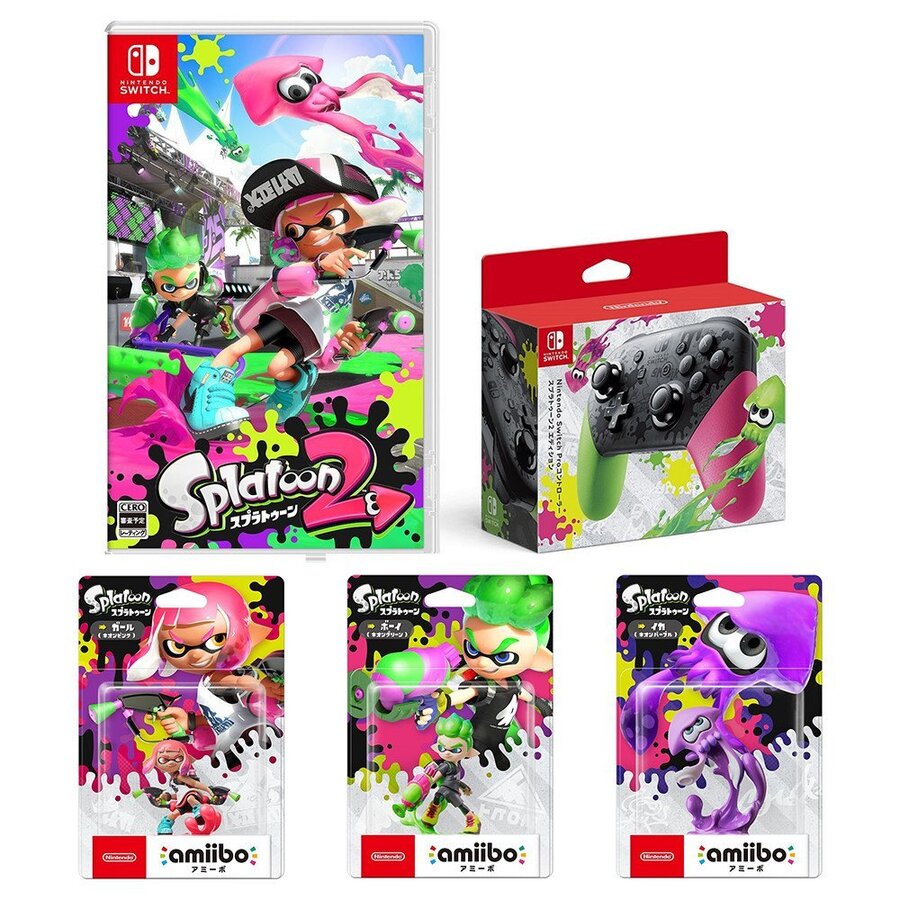 While Splatoon has been a success for Nintendo in the Western world, with strong sales on the Wii U and lots of anticipation for the upcoming release of Splatoon 2 on the Switch, it's fair to say Japan has gone absolutely crazy for the franchise, even prompting a Splatoon manga serialisation. 
This Japanese love for the squid-themed splat-em-up is made even clearer when you take a look at Amazon Japan's current best selling videogames list. At the time of publication Splatoon-themed amiibo, Switch accessories and more dominate the entire top 10, pushing out even Dragon Quest XI into the cold.
It really is a fascinating turn of events; might we see ARMS gain a similarly excited fanbase in Japan and beyond? Let us know what you think about Japanese Splatoon mania with a comment below.
[source amazon.co.jp]