One of the issues echoed by many Switch owners at launch was that the left Joy-Con was prone to connectivity issues when detached from the Switch. Naturally, this seemed to be a relatively small percentage of the userbase, but it was nonetheless prevalent enough that it seemed to highlight a widespread issue. Later teardowns of the Joy-Con controllers revealed that the internals are actually quite different between the two, and that the Bluetooth antenna in the left Joy-Con was placed in such a way that its range is more limited.
CNET recently sent in a controller for repair and had the foresight to take before and after pictures to see what's changed. Oddly enough, all that it took to fix the issue was a small square of conductive foam, which shields the antenna from interference. CNET then went on to order another Joy-Con and didn't experience any issues, but it's still unclear whether Nintendo has directly addressed this issue in production yet. All the same, it seems like a pretty simple fix, and it'll likely be nonexistent in the next couple months.
Here's the Joy-Con before it was sent in: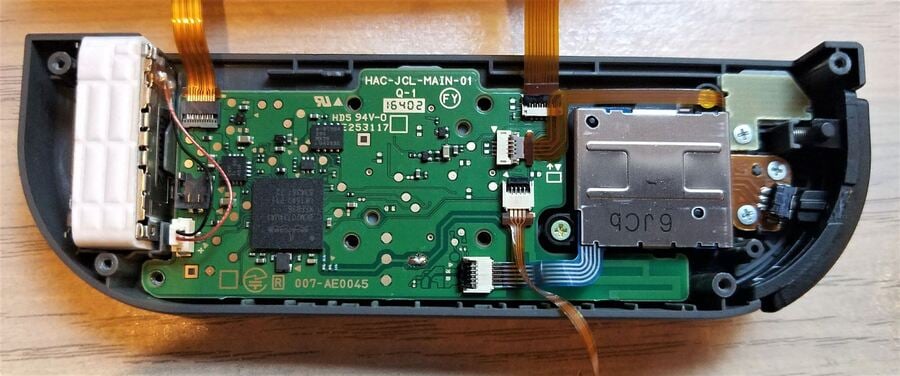 And here's the Joy-Con after it was fixed:
Fascinating, eh?
What do you think? Have you encountered a faulty left Joy-Con? Drop us a comment in the section below.
[source cnet.com]