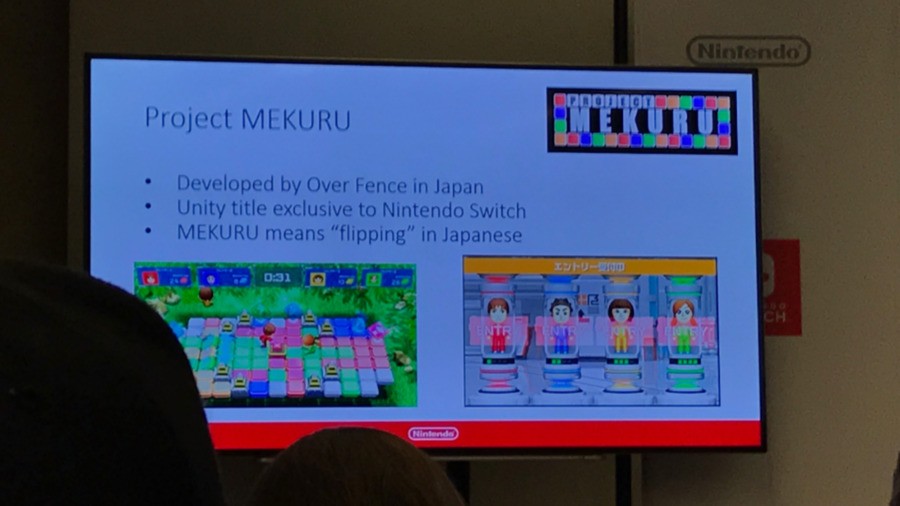 Nintendo announced an impressive number of new titles during yesterday's Nindies Direct but one game - dubbed Project Mekuru - wasn't included in the footage.
Created by developer Over Fence, Project Mekuru ("mekuru" means "flipping" in Japanese, in case you were wondering) is a puzzle game which uses Mii characters and has been built using the Unity engine. It features a four-player battle mode, with the objective being to flip over tiles on floor to your character's colour.
Strangely, the game was actually shown off in the Switch game sizzle reel back in January (you can see it around the 53 second mark) but wasn't named or detailed in any other fashion.
There's no news on when Project Mekuru will be arriving on Switch, but we'd guess it will be an eShop title with a reasonable price point. Let us know what you think by posting a comment.
[source uk.ign.com]