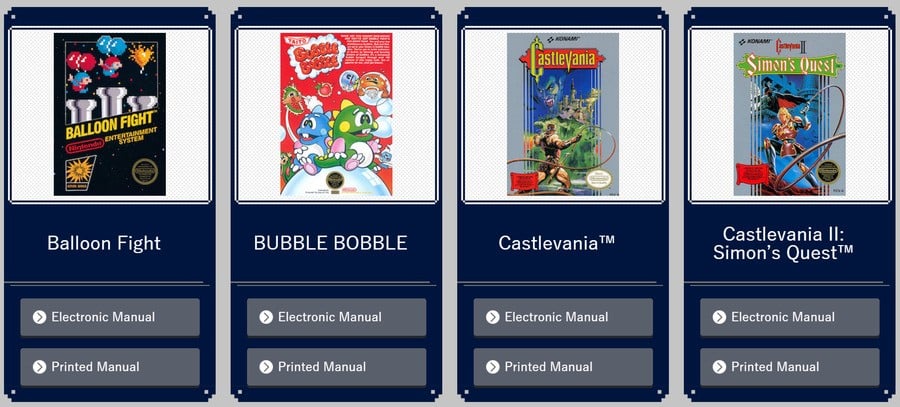 One of the neat features of the Virtual Console on the Wii U is the inclusion of original manuals with the purchase of some games, giving gamers a glimpse at how manuals used to be. It's a nice way of catering to nostalgia, and considering that the NES Classic Edition is basically being sold for nostalgia, it comes as no surprise that Nintendo's including original manual scans here as well. Bizarrely enough, they won't actually be included on the console itself, but QR codes can be accessed which will point your smart device browser towards a website with all the manuals.
With the microconsole releasing in just a couple days, Nintendo has gone ahead and put up the website containing all the original manual scans and the new e-manuals, which you can access through here. It's interesting to flip through, and it's making the short wait for Friday seem much longer than it really is.
What do you think? Do you wish Nintendo still made manuals like this? Are you getting the NES Classic? Drop us a comment in the section below.
[source nintendo.co.jp]