Nintendo of America clearly likes to give retailers exclusives on limited edition systems, and has done so again with a rather interesting Lime Green New Nintendo 3DS XL Special Edition.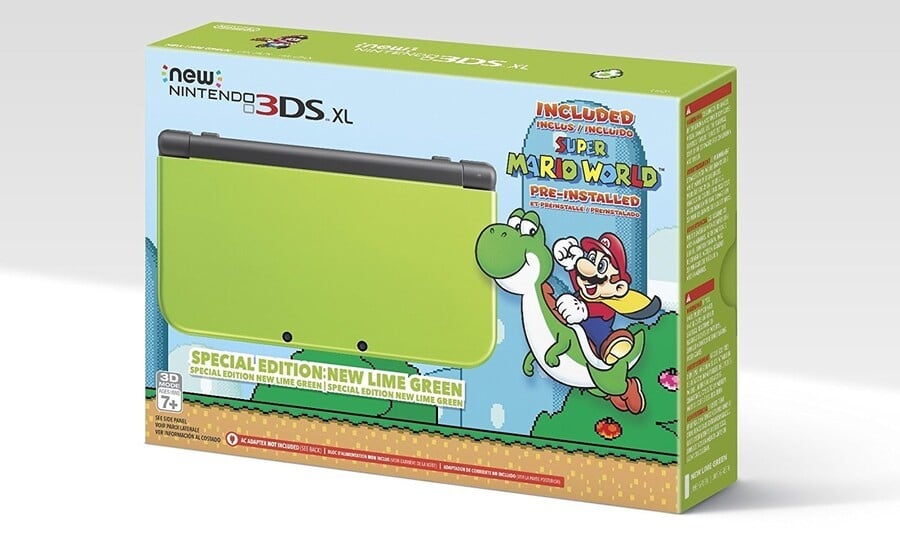 It comes bundled with a Virtual Console copy of Super Mario World, intriguingly, and it's available right now. It's only on sale via Amazon in North America so far - listings are below. Please note that these are affiliate links, so Nintendo Life will receive a small percentage of any sales.
Are any of you in North Americn tempted by this Special Edition New 3DS?
With thanks to Benson for the heads up.