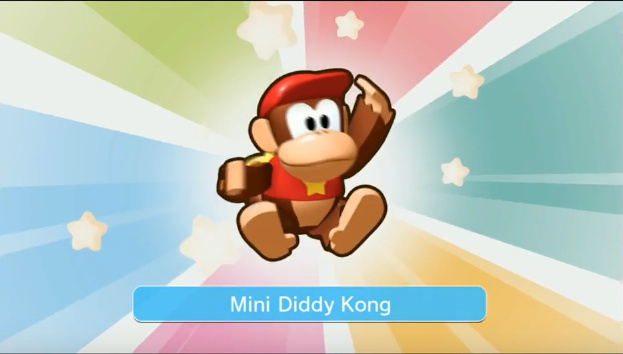 Nintendo has dabbled in free-to-play amiibo experiences before now, with amiibo Touch and Play being, in this writer's opinion, a bit naff. Nevertheless Mini Mario & Friends: amiibo Challenge looks like a better free-to-play use of the toys, at least for those with a decent collection.
The Mini Mario series has been a fun set of games on download stores in recent years, and the twist this time is that you can unlock and tackle levels specific to individual toys and their abilities. Naturally it pays to have various Mario-themed figures, then, in order to get the most out of it.
Nintendo's latest trailer does a nice job of showcasing each toy's abilities.
This game is technically already out in North America, as a purchase of any amiibo at participating stores comes with a download code until 27th April. It goes on the Wii U and 3DS eShop for everyone in the region to pick up on 28th April, in any case, and it'll be free - though you need compatible toys. There are no European release details as yet.
Are you looking forward to this one?