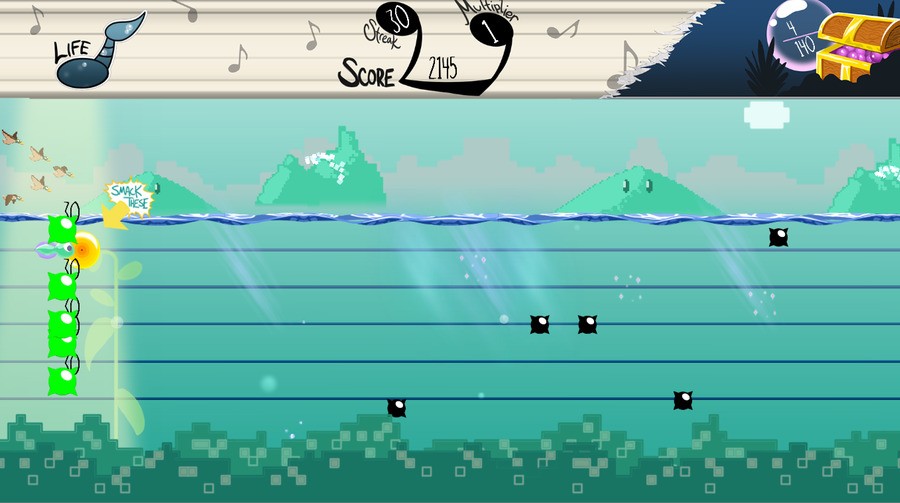 Those of you who like to read webcomics may be familiar with Brawl in the Family. Drawn and written by Matthew Taranto, the comic series primarily featured various Nintendo characters that starred in Super Smash Bros. Brawl, later expanding beyond Smash into other Nintendo releases. Though the comic has now drawn to a close, other work from Matthew Taranto will likely soon be in the hands of Nintendo gamers.
Back when the strip was still regularly updated, Taranto mentioned the idea of making a music game, which eventually went on to become Tadpole Treble. After a successful Kickstarter campaign and a couple years of development, it seems that the game is now in the home stretch. BitFinity -- the name of Taranto's development studio -- recently posted another update to the game's Kickstarter page, explaining how the game is finished and that the final build is being submitted. Assuming it passes Nintendo's lotcheck approval, the game will launch sometime in March.
Here's a gameplay video featuring some songs created by fans in a demo version of the game:
What do you think? Will you be picking this up? What did you think of Brawl in the Family? Share your thoughts in the comments below.
[source kickstarter.com]