It could be some time yet before Nintendo unveils its NX hardware. It's still a common topic among fans of the company, however, and in this article Nintendo Life reviewer Jonathan Bee outlines his thoughts (combined with information and details we already know about) on what the NX needs in order to achieve success and excite him, as a long term fan.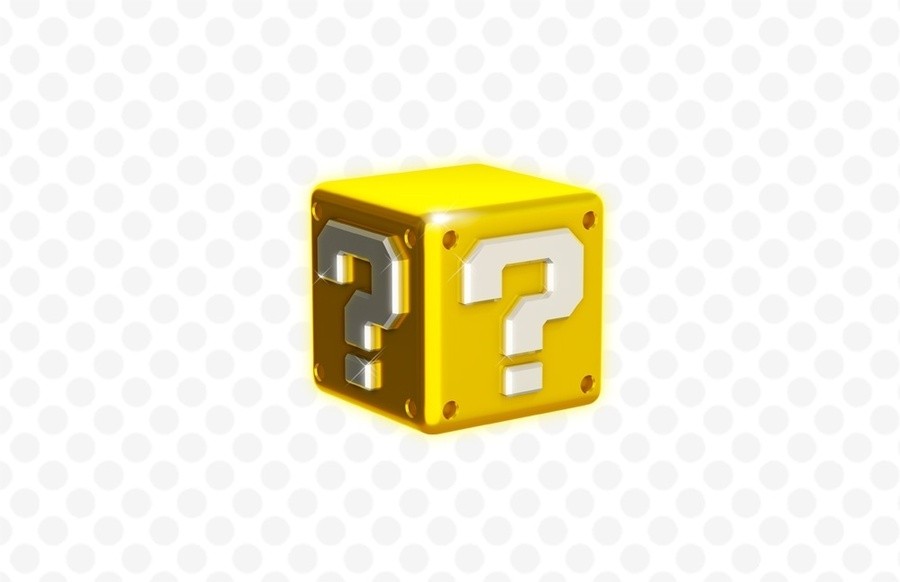 Nintendo's latest console has been a commercial failure. Those who purchased the Wii U have likely enjoyed it on many levels, but there's no denying that the system's performance has left a lot to be desired. Hindsight is always 20/20, but it's clear that mis-steps were made with the branding, promotion, functionality, and implementation of the Wii U.
Despite boasting arguably the largest number of high quality console exclusive games of the last three years, Nintendo's current console is on pace to be its worst selling major home console, safely residing below the troubled GameCube of the early 2000s. With that in mind, it appears that Nintendo plans to expedite the Wii U's lifecycle and release its new console, codenamed "NX," either in 2016 or 2017 at the latest.
Nintendo was once the titan of the video game industry. Apart from the original Wii however, the last 20 years have seen repeated declines in home console hardware popularity, and its broader relevance has dipped amidst an increasingly competitive market. The NX needs to make a bold statement to return to the top of the console wars, and the below features may ensure a fast leap to the top of the hill. The entirety of these suggestions are not meant to be taken literally; it's not practical to achieve all or even most of them at the same time, but the right combination could be a recipe for success. Instead this article is intended to provoke discussion by suggesting a hypothetical scenario in which Nintendo does everything possible to regain its seat on the throne. Without further ado, here is a host of features that would help NX be a resounding success:
Launch with a strong lineup
Most console releases feature a fairly weak lineup of games at the start their lifecycle. It makes sense - the install base is low, and developers are becoming accustomed to new hardware. Hitting the ground running would show the market that Nintendo is more than an amiibo-producing machine, back and here to stay as a leading hub for games. It has a host of outstanding IPs ripe for this situation. Heck, it's Zelda AND Metroid's 30th anniversary in 2016, and we haven't had a Mario sequel to Galaxy 2. Even a single killer app would suffice, though of course the more the better. To ensure a behemoth launch lineup, Nintendo will announce...
Backwards compatibility with Wii U
OK, so historically it doesn't seem like backwards compatibility would make or break a console. But it's a feature that would do wonders for the NX launch, as there are absolutely fantastic games for the Wii U that very few people have played. Nintendo seems to have kept the NX fairly close to the vest thus far, but would do itself a major favour by advertising a huge launch library via backward compatibility. Of course for this to work, it would need…
The return of a touch screen controller
Wait, didn't the GamePad tablet secure the failure of the Wii U? Why would Nintendo bring it back? Well, the truth is that the GamePad didn't kill the Wii U. The GamePad became less interesting because of the unforeseen rise in popularity of tablets, but it was a great idea in theory. Nintendo will refine that controller and bring it back in a modern format, which gamers will need because…
The NX will be a hybrid home console/handheld
Yes, this seems like a tall order to fill, but doing so will guarantee Nintendo's relevance. Of course, there are problems to solve, such as how to cram high tech hardware and a sufficiently efficient yet cost-effective battery in a small handheld unit, but it's not impossible. Nintendo will just have to abandon its desire to always be the low-cost platform and instead price its new hybrid console around the starting price of the current gen of PS4 and Xbox One at launch. Certain games will allow you to buy a graphically downgraded version as an add-on to your purchase that can then be taken on the go, and you'll be able to cross-save effortlessly due to their unified account system. One step at a time: in order for this to work, they it'll need to…
Sell the controller/handheld unit separately for those who only want portability
Despite repeated promises that the Wii U GamePad would be available for purchase separately, it never really happened. OK, it sort of happened in Japan, but not really. This handheld will feature Nintendo's trademark solid controls, including two thumb sticks that will be able to recess into the controller's cavity for portability purposes. Selling the handheld separately would allow people who just want a successor to the 3DS to be able to upgrade their portable and continue playing some modern Nintendo games. Because, let's face it, the 3DS is getting old, and is ripe for replacement, though Nintendo will…
Keep selling the Wii U and 3DS as budget platforms
Not everyone is going to want to buy the newest, most expensive Nintendo product, and a price cut for both current systems will motivate the appropriate market to invest in a new system. And the company will avoid burning all those people who were just convinced to buy a Nintendo system by continuing to produce "last gen" titles for the Wii U (and ports from the NX when possible). Nintendo will want a positive association with all its current and recent platforms, because…
Brand identity will be a pivotal part of the plan
Nintendo announced a plan to work with Universal Studios to promote its brand. It expanded its repertoire to produce plastic toys to flood the market with Nintendo products. It is producing its first mobile games in 2016, which will introduce the brand to a host of new customers. All of these decisions were made with the intention of strengthening the brand, which has suffered considerably over the past few years. Nintendo will further expand the reach of this by...
Integrating the "Quality of Life" initiative into their gaming ecosystem
The QOL initiative has long been discussed, and at present it's not ready to be shown.
Perhaps Nintendo can capitalize on a growing trend of consumers who care about staying healthy by tying it into its newest gaming ventures. Nintendo's most successful home console was the Wii because it found a way to appeal to a new market with motion controls, and it will recreate that success story of innovation by creating a system that encourages use of QOL products in conjunction with traditional devices and games. In order to capitalize in this area and with all their other branding ventures, Nintendo will need to…
Solidify a unified framework across different devices
That's right, the upcoming Nintendo Account could unify everything, and you'd actually own those games you buy for life. Nintendo won't give away versions on each console, but you'll be able to upgrade for a small fee, much like you could with VC titles from the Wii to the Wii U. This won't be especially lucrative for the company, but it will more than make up for it with the launch of…
A Nintendo online service like PS Plus and Xbox Live
Nintendo has given away its online functionality for a long time. Too long, in fact, and it's time to catch up with the times. Nintendo games' online capabilities are usually bare bones, and almost always lacking in comparison to major competitors. This has been largely due to its focus on creating a family-friendly environment, free of swearing 10-year olds talking about our mothers, but Nintendo will introduce a new way to filter users into categories based on their age or some other appropriate indicator. It'll set up a system for reporting violators of policies which will discourage abuse of the system and penalize users on all Nintendo platforms, which will include unified...
Home, handheld, and mobile consoles
Nintendo will use its new-found market on mobile devices to expand its reach and convince users to purchase hardware. This will be assisted by the unified structure between each platform, as games will include features exclusive to mobile devices which will provide additional benefits and reinforce the brand across multiple devices. Further adding to this expansion is that Nintendo will have...
A formal achievement system
With Nintendo's plans to use its IP in the smartphone market to drive the brand to new consumers, it only makes sense that it'd utilize a connection between their platforms in other ways as well. Nintendo will utilize a new achievements system in the vein of PlayStation trophies, and will find ways to award points for interacting with Nintendo software in just about every way. This will include its latest sensation of plastic toys, as...
Amiibo functionality will become a more integral part of game experiences
For the most part, amiibo are pretty figures. While there's nothing wrong with that, Nintendo hasn't really delivered on the promise of amiibo adding much in the way of cool features to games. Admittedly, some amiibo implementation has been interesting, but it's far from an essential part of the experience. The NX will prove why we need amiibo, and create more need for plastic Nintendo toys. What will go away, however, is a grab basket of different controllers, to be replaced by…
One or two variations on controllers, and the elimination of Wii Remotes, Nunchucks, Classic Controllers, Pro Controllers…
Motion controls are out; solid controls are in. The controller will include some limited motion functionality like the PS4's Dualshock 4, but the Wiimote will only be used backwards compatible titles. The endless collection of plastic controllers will cease to confuse parents and gamers alike, and instead will be replaced by a line of 2-3 controllers. Simplicity will be key, with the NX also featuring…
At least a 500gb hard drive
Modern games are big. Shipping the original Wii U with a paltry 8GB of storage was a bad joke, and the need to buy an external hard drive may have dissuaded some potential customers from purchasing the system. Nintendo will finally provide a respectable amount of storage that will allow gamers to buy games digitally, something that Nintendo will promote as a way to save on manufacturing costs and reduce the resale market. Finally, also available to be stored on this hard drive will be…
A strong third party lineup
This is a necessary component for the NX to succeed; regardless of how strong Nintendo's software may be, the system will need more support in order to attract a wider audience. The NX ecosystem will need to be reasonably manageable for most developers.
---
And there you have it. Piece of cake, right? OK, so it's pretty unrealistic to expect Nintendo to do all, or many, of these things, but it was fun to write about the possibilities in a perfect world. Hopefully it provided some food for thought; what would you like to see most in Nintendo's next console? Sound off in the comments below.