In recent days First 4 Figures has been teasing a Star Fox Arwing collectible to join its extensive range, and it's now opened pre-orders and unleashed a whole lot of lovely images.
Based on the Star Fox 64 3D design - of course! - it's '12" inches tall by 12" deep by 18" wide', while as usual there are two editions to choose from. The exclusive version has purple LED lighting for the engines and costs a handsome $299.99, while the LED-free standard model can be pre-ordered for $279.99.
As always the pricing means we're happy to look but not touch, so below you can see some of the most handsome promotional images of the collectible.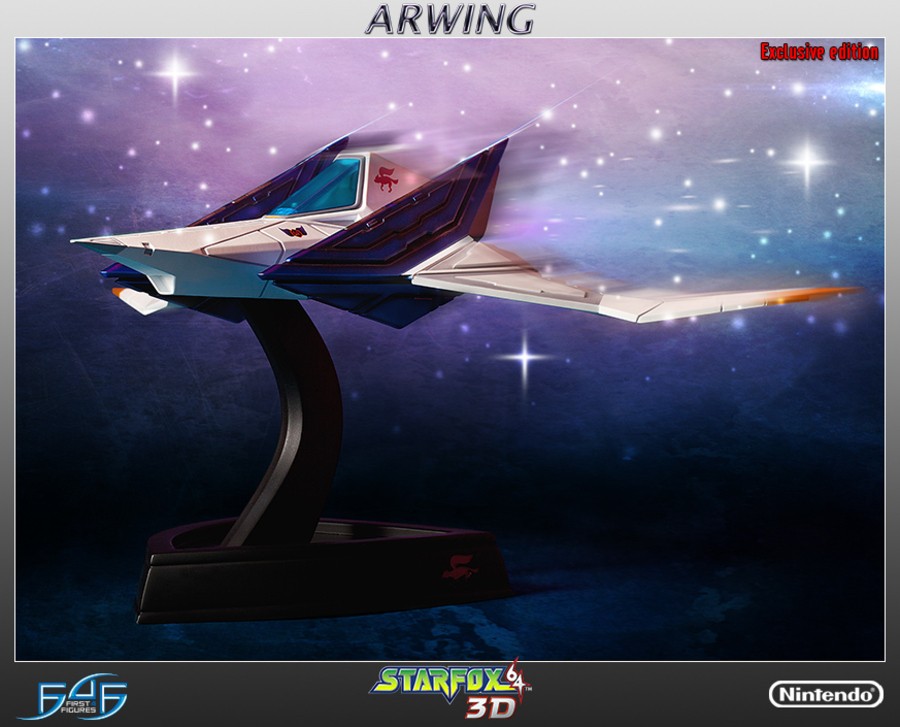 Will you be putting down a lot of money on a pre-order, or simply wishing you could? This writer's in the latter category...