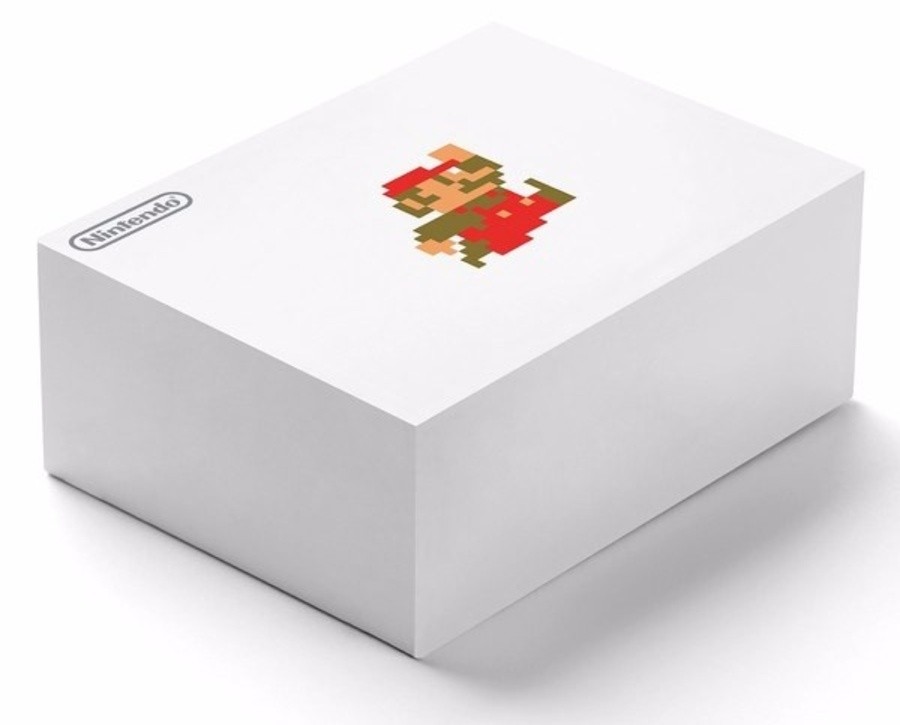 A little while ago we pointed out that Nintendo UK's official store is offering a Limited Edition Super Mario Box as part of the mascot's 30th Anniversary celebrations. It's only in the UK and costs £29.99, but is it worth it? Well, probably not if you already own the classic colour Super Mario 30th Anniversary amiibo, but if you don't then the answer is quite possibly.
In any case, our own Alex has unboxed one of these, erm, boxes for your viewing pleasure; it even has a little extra thing that's not listed as part of the package, which is just swell.
We did get sent it by Nintendo UK, though, so if you think that it's morally indefensible to show something on YouTube that was provided for free, avert your eyes and curse our name to the heavens.
If you're a bit more relaxed about the whole thing, enjoy!