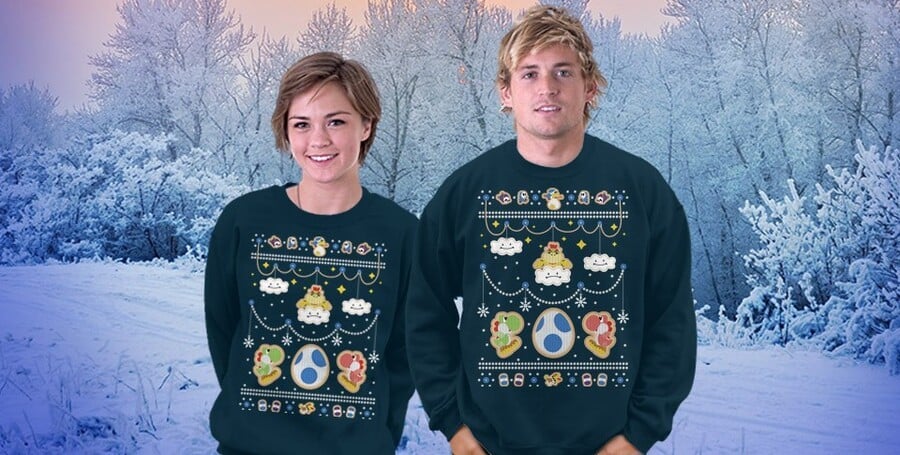 One of the more recent traditions to emerge around the Holiday season is that of the ugly Christmas sweater. Many of you have probably been in that awkward situation; where that weird aunt that you see three times a year opts to knit you a hideous green and red sweater emblazoned with a reindeer that resembles a rabid wolf. You clench your teeth and thank her for the thoughtfulness of the gift, as you add it to your collection.
Fortunately, a sweater has recently popped up online that's just a bit more bearable. Tee Fury has just posted a design that's based on Yoshi's popular recent outing, Yoshi's Woolly World. The design features a few Yoshis, Poochie, Kamek, and Bowser Jr., and will likely make for a wonderful Christmas gift for many gamers.
What do you think? Will you be interested in picking up this sweater? What's your favorite ugly Christmas sweater design? Share your thoughts in the comments below.
[source teefury.com]