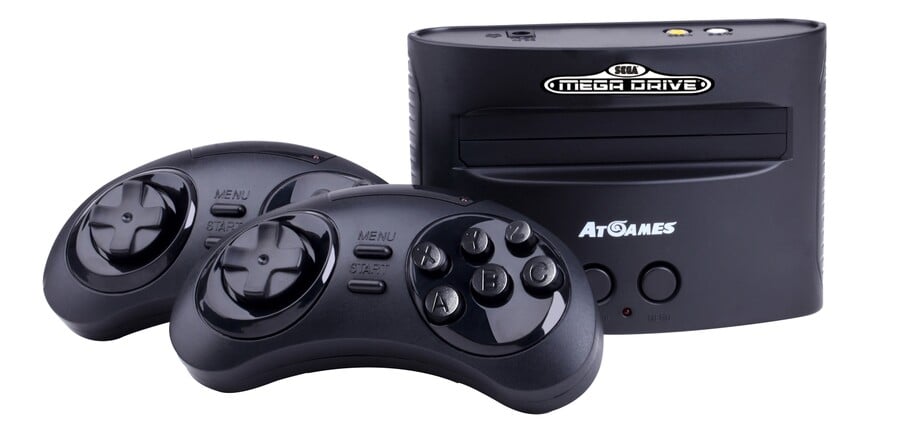 The Sega Mega Drive - or Genesis, if you're of the North American persuasion - might be coming up for its 30th birthday, but that doesn't mean the system is completely dead from a commercial perspective.
According to UK newspaper The Daily Mail, the 16-bit classic is making something of a comeback this Christmas, with retailer Argos reporting that sales of the AtGames Mega Drive reproduction system have jumped 400 percent in recent weeks.
The unit - which retails for £39.99 - comes with 80 games built-in (some of which are pretty poor freeware titles rather than authentic Mega Drive software), two wireless pads and a cartridge slot which means you can use original games.
Argos buyer Laura Hamblyn has likened the surge of interest in Sega's console to the rising popularity of vinyl record collecting:
There's a real appetite for nostalgia at the moment, whether it is firing up old consoles, or dusting down old vinyl records. The Sega Mega Drive is fondly remembered by the 90s generation who would spend hours helping Sonic The Hedgehog to defeat his arch nemesis Doctor Robotnik. It is fantastic to see parents buying this console to relive their childhood and introduce their own kids to some old school gaming.
The Mega Drive was released in 1988 and saw incredible success in North America and Europe, launching such series as Sonic the Hedgehog, Streets of Rage and Shining Force. AtGames isn't the only company producing clone hardware based on Sega's 16-bitter - Gen-X has a unit which offers similar functionality but can also play NES games, and costs the same price.
[source dailymail.co.uk, via mcvuk.com]