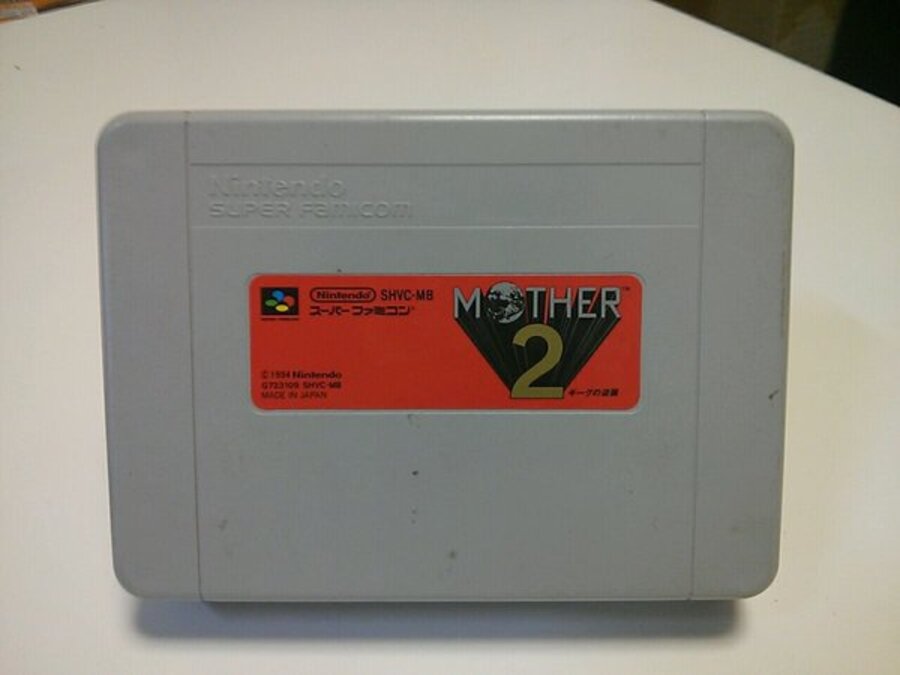 Mother 2 – known in the West as Earthbound – was arguably one of the most unique RPGs to emerge from the fourth generation of game consoles. Eschewing the well-trodden swords and sorcery theme of games such as Final Fantasy, Earthbound was about the adventures of a group of children in the modern age. Additionally, it featured an interesting rolling health system wherein a killing blow from an enemy could be survived if they could be defeated before the player's health ran out.
Rather mysteriously, a never before seen copy of the Super Famicom edition of Earthbound recently popped up on a Yahoo forum in Japan. The owner of the cartridge wanted to know what it was and there still isn't a definitive answer. Fans speculate that it's a demo cartridge of some sort or perhaps a competition version of the game, but this is still very much a mystery. Hopefully, the owner can get their hands on a Super Famicom soon so an answer can be found.
What do you think it is? Do you recognize this cartridge? Drop us a comment in the section below.
[source gonintendo.com]