With Super Mario Maker right around the corner we're entering the final pre-release phase of hype-building from Nintendo. As it has done with some other notable releases in the past year or so, Nintendo of America will utilise its talented Treehouse team to highlight the title's strengths prior to release.
The localisation team will be broadcasting a Super Mario Maker workshop on Thursday (10th September) at 3pm Pacific / 6pm Eastern, which is a rather late 11pm UK / midnight CET if you're planning to tune in from Europe. Another perspective is that it's a great warm up for Europeans planning a midnight eShop download.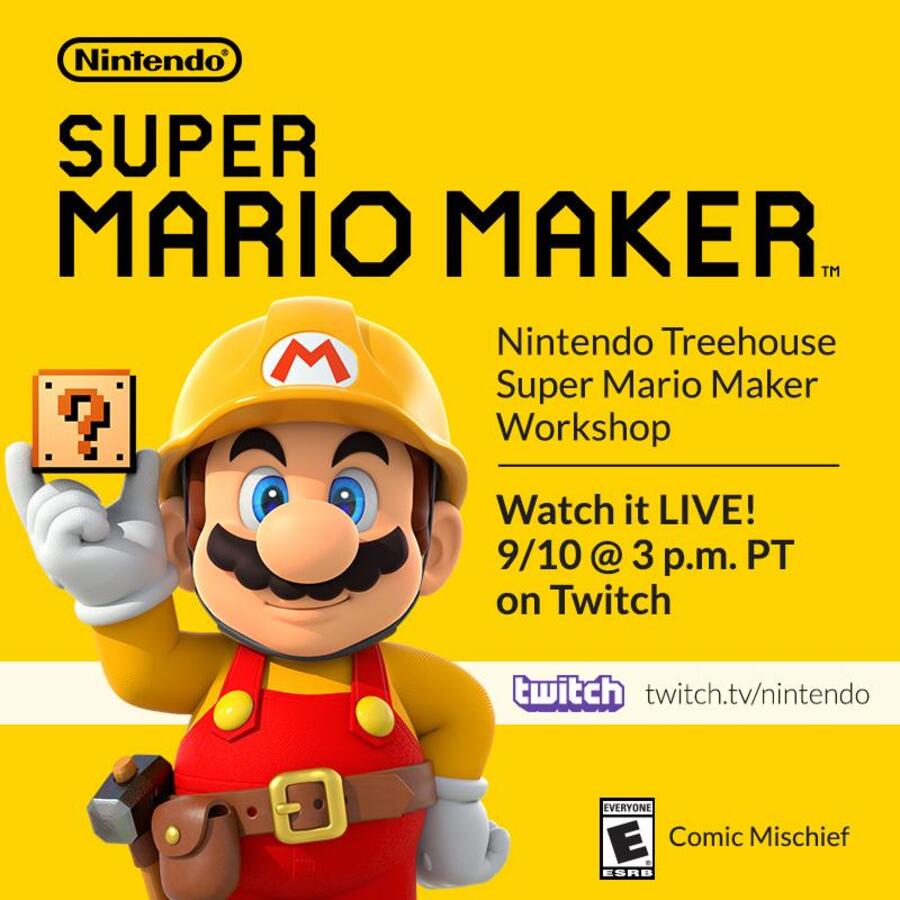 As you can see above it'll be broadcast on Nintendo's Twitch channel, and assuming we're not too forgetful we'll host it here on Nintendo Life with the usual live chat, too.
Are you planning to pick up some level making tips from the Treehouse team?