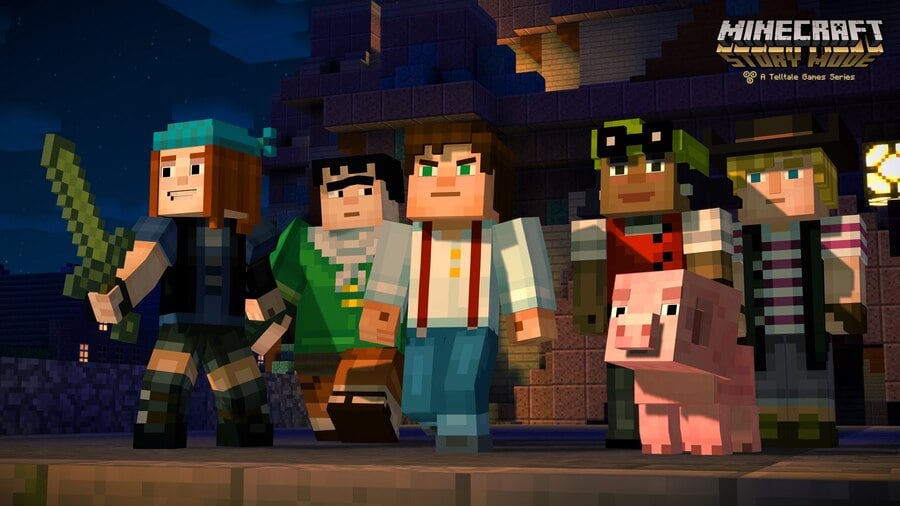 Many people have clamoured for Minecraft to make an appearance on a Nintendo console, and although it's not quite what everyone was expecting, Minecraft: Story Mode will be making its way to Wii U at some point soon; at least we hope so.
A press release from the developer Telltale Games certainly confirms a Wii U release, but despite most of the other platforms having a confirmed launch date Wii U owners are left in the dark:
Episode 1: 'The Order of the Stone,' the first of five episodes in the season, will premiere digitally worldwide on Tuesday, October 13th this year. The episode will be available at launch on PC and Mac from the Telltale Online Store, Steam, and other digital distribution services, on the PlayStation®Network for PlayStation 4 and PlayStation 3, and on the Xbox Games Store for Xbox One® and Xbox 360®. The season premiere will be available for compatible iOS devices via the App Store and for compatible Android-based devices via Google Play and the Amazon Appstore starting Thursday, October 15th. The series will also be coming to Wii U and PlayStation Vita.
As unclear as this is, it is promising to see that the Wii U is getting its metaphorical hands on this title and it wouldn't be foolish to expect something great from such a renowned developer.
Are you hoping to grab this title when it eventually arrives? Let us know by leaving a comment below.