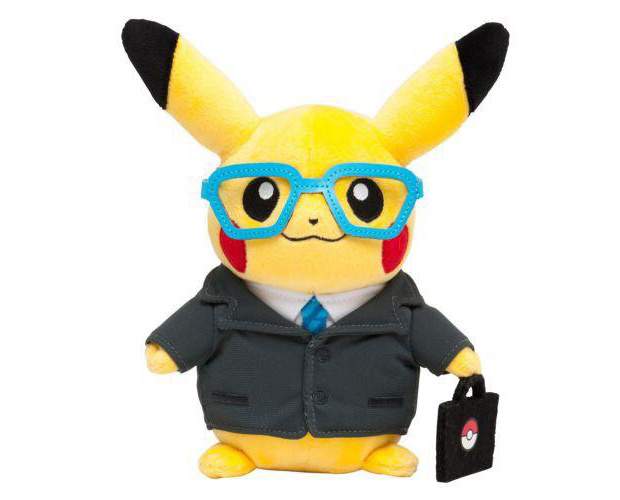 A while ago we shared a gallery of a cute but slightly sad Pikachu plush, in which the mascot is geared up in a business suit and look-at-me-I'm-a-professional glasses. He even has a little Pokémon briefcase.
That was released in Japan earlier in the year, but it's now available to order from the Pokémon Centre Store in North America for a princely fee of $17.99. Pikachu came to that price after running some sales probabilities estimates and producing a report for his meeting with senior management.
Naturally this official store has a lot of plush toys, so if you're looking for a free, wilder Pikachu there are various options.
Just don't lose your spirit, Pikachu.
[source pokemoncenter.com, via tinycartridge.com]