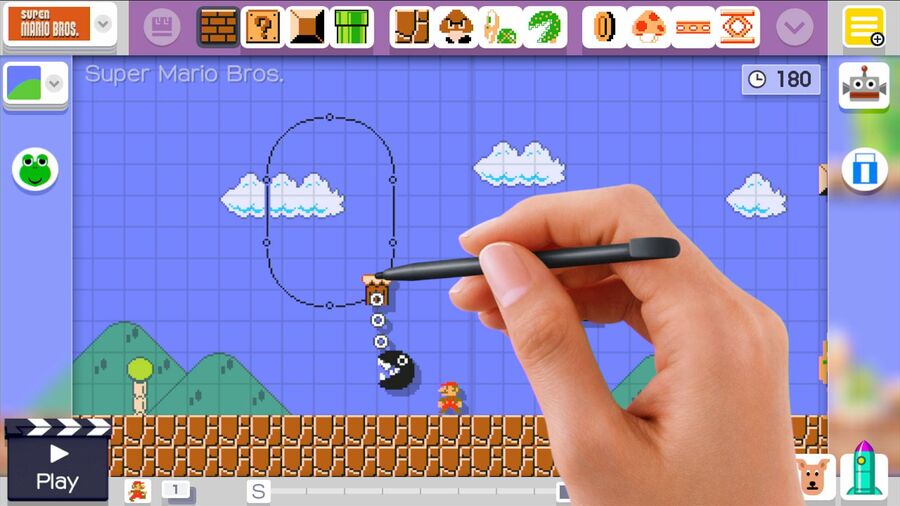 It's not long until Super Mario Maker graces Wii U systems all over the world, and our own personal interest surrounding this intriguing DIY title grows with each snippet of fresh news.
Today's interesting titbit is a new video from Nintendo of Japan which shows off the game's mechanics in a surprisingly level of detail, as well as illustrating how amiibo support will work in the game.
Link, Bowser and Wii Fit Trainer are all shown interacting with the game, as is the unique "classic" Mario amiibo which launches alongside the title.
Super Mario Maker launches in Japan on September 10th, and in the rest of the world a day later.
Also, check out the Japanese packaging - it's like a Famicom box!