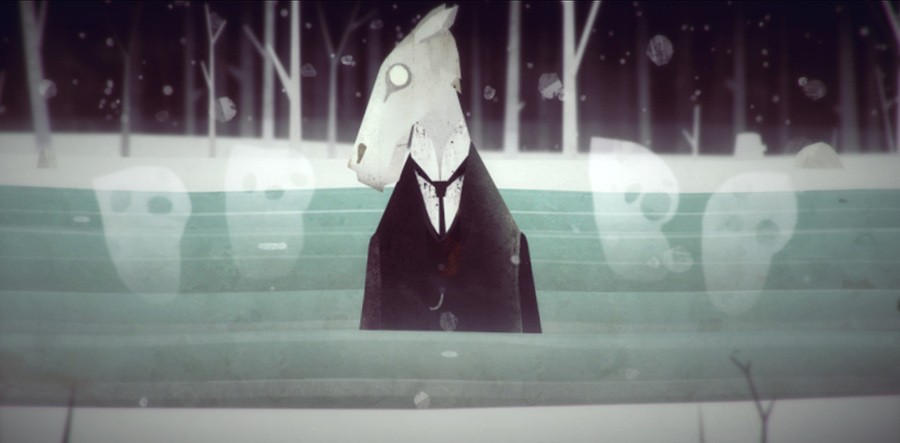 Year Walk was well received back in 2013 when it was originally released on iOS devices, then arriving on PC in 2014; the horror adventure is loosely based on an old Swedish tradition called Årsgång. In the game the player experiences grim tales, horrifying creatures and cryptic enigmas which await in the dark woods of 19th century Sweden.
With the help of Scram Kitty and his Buddy on Rails developer Dakko Dakko, the talented team at Simogo has created a new and reimagined version of Year Walk for the Wii U eShop. Now you'll be able to lose yourself in an ancient rite which bleeds from the TV screen into our world through the Wii U GamePad. The Wii U's unique functionality will be used to help you solve tactile puzzles using motion controls, and listen for clues through the GamePad.
The definitive version of the game is planned to be released on the Wii U eShop later this year in the Fall. Take a look at the trailer below and let us know if it will be a day one purchase for you with a comment below.