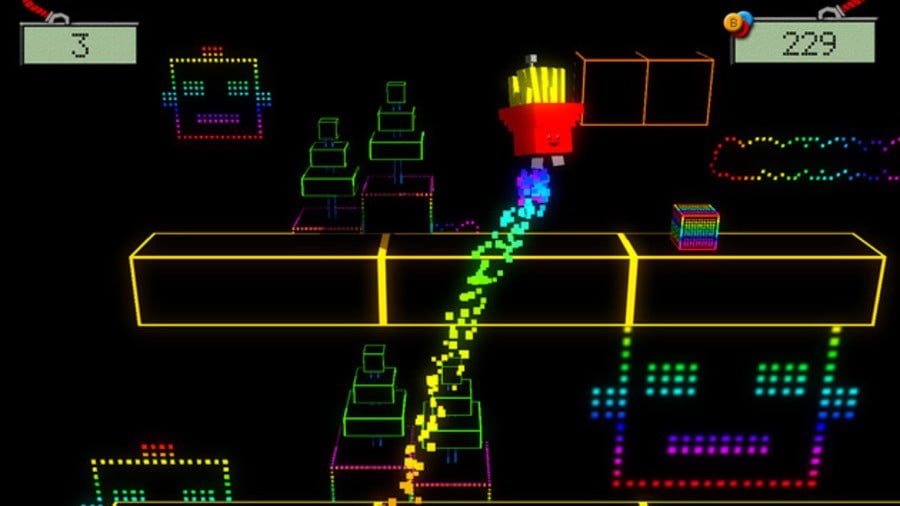 After launching on the North American Wii U eShop in May, Mobot Studios has announced Blocky Bot is jumping across to Europe on 23rd July.
The endless 3D platformer featuring 'mini arcade action' promises to test even the best players' platforming skills and reflexes, pushing them to the limits as they gather Bits and Bytes to unlock plenty of new characters and themes.
In addition to endless hours of replay value and high score fun, there is an original soundtrack with plenty of blocky jams, pinpoint accuracy controls and Off-TV Play – with gameplay catering to a wide range of ages.
In our Nintendo Life review we said Blocky Bot for Wii U eShop was simplicity at its best featuring gripping arcade platform gameplay best suited to short bursts. We awarded it 8 stars out of 10.
Take a look at the rather obscure but amusing game trailer and rap video below and be sure to drop a few lines – or rhymes – in the comments below.