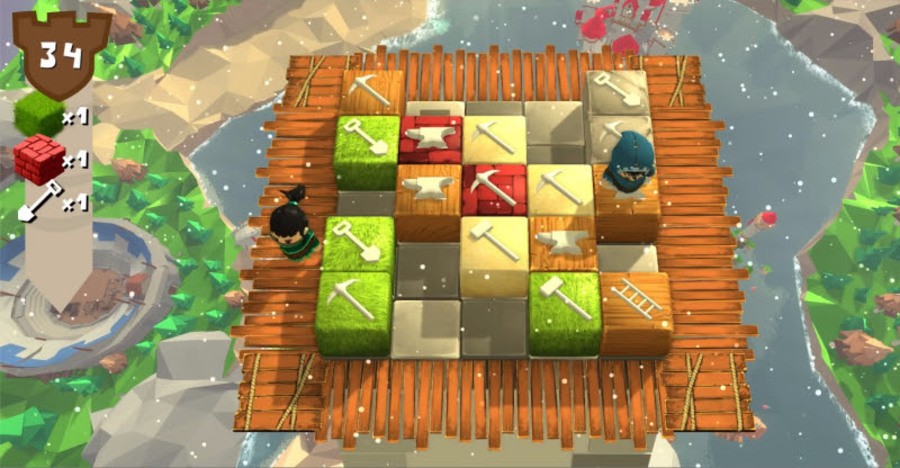 Castles is a promising strategic puzzler from Spanish developer WhootGames, and just recently we shared the news that - having been Greenlit on Steam - it's getting closer to a Wii U eShop release. The developer's not wasting any time, and has confirmed that it's now arriving on all current-gen consoles (including Wii U) plus PC on 15th September; we're currently clarifying whether this date will apply to all regions.
In either single- or multiplayer, there are Story, Survival and Versus modes to choose from. On the surface it involves the player using a character to manipulate coloured blocks into matches to raise a tower, but some more detail has been given on the core mechanics.
There are seven colours for blocks, with 'Material' and 'Tool' variations of each. While trying to make exact matches, stages will also demand that specific objects are created; for example, a brick material (red) may be required, and is created by matching up three red pickaxe blocks. There'll be various combinations to master in order to create the right materials or tools.
The latest trailer is below; are you interested in this one?