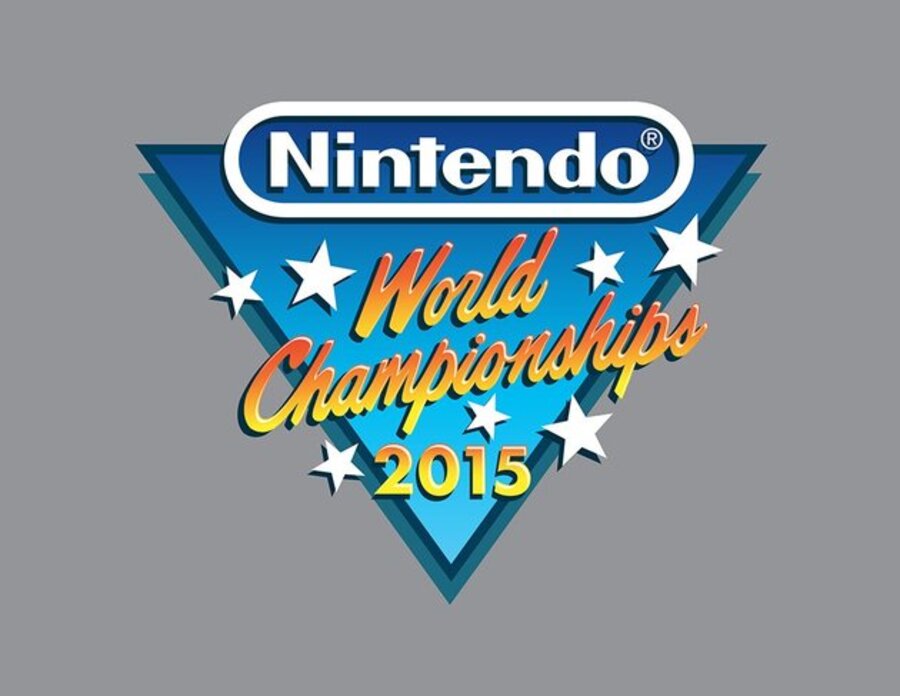 A week from today Nintendo will host a live event in Los Angeles that'll get the E3 party started for its fans. For the second year running the company's template for the expo is to combine a pre-prepared Digital Event with a live event and hour-upon-hour of Treehouse coverage, while some Best Buy customers will have the chance to try a major unreleased game - in this case Mario Maker. The Nintendo World Championships 2015 will be first up, and can set the tone for the week that'll follow.
It's been said enough times that the qualification for this 'World Championships' event has been half-baked, and generally passed off without too much buzz in eight stores. There's been the occasional entertaining story from these qualifying rounds, but in general they passed with little fanfare. We argued that Nintendo dropped the ball with this, and that opinion hasn't changed.
That's happened, however, and the time has passed, with us being left with the live event on 14th June; you know what, we're rather excited about it.
The Super Smash Bros. Invitational of E3 2014 showed the buzz that a theatre full of people and Nintendo can bring, and regardless of how the 16 finalists came together - eight qualifiers and eight guests - we're looking forward to festivities kicking off next Sunday at 3pm Pacific / 6pm Eastern / 11pm UK / midnight. Coming about 18 hours before the Digital Event, the Championships will effectively be a starting gun for one of the year's most fun periods, and that's something to embrace.
It'll be intriguing to see what form the contest takes. Nintendo stated some time ago that The Legend of Zelda - the NES original - will feature, but didn't go into any more context. Details will surely come along in the coming days, so before our expectations are exceeded or let down, let's consider what we'd like to happen.
There's a reasonable assumption, based on the use of Ultimate NES Remix in qualifiers and that Zelda NES confirmation, that retro gaming will play a notable part; whether this is a selection of NES Remix tasks or something a little wittier is still unclear. We'll get an early hope in, then, and that is that this event will actually be used to make the first Nintendo reveal of E3, and one that'll be a 'download after this event' deal - we're naturally referring to the long-expected SNES Remix.
Nintendo has released two download iterations of NES Remix and two retail options - one each on Wii U and 3DS - so it seems inconceivable that 'Remix' won't expand as a brand. If retro is to be a focus in the World Championships, then a reveal of a SNES iteration - then shown off and released on the eShop - would add some pizazz to the event.
We can understand the potential inclination to stay retro with the World Championships, as the concept itself - right down to the logo - is a deliberate throwback to the iconic 1990 event. The bout of anniversaries - 25th for the World Championships and 30th for Super Mario - also has some wondering whether there'll be a reference to the fictional representation of the Championships from The Wizard, a movie dear to some hearts. Is a 'Super Mario' announcement possible to mimic that film featuring Super Mario Bros. 3? Again, we wouldn't rule it out.
Another perspective is that Nintendo shouldn't be going all out with retro and should actually promote its current games and platforms a little more, too. Certainly the Wii U has games that can do a good job of filling in rounds - candidates include Mario Kart 8, Super Smash Bros. for Wii U, Splatoon two player battles, and even going further back to a game like Pikmin 3 and its challenge stages. With some evident positive momentum from the launch of Splatoon, it could be a good time to give the Wii U a push.
We'll see how it evolves, but what we can expect is a true celebration of Nintendo, with all of its legacy, game design excellence and downright weirdness bound to be factors. The tone will perhaps be the key challenge for Nintendo of America - will it design the event to try and appeal to a broad demographic that may tune in to see what's happening, or will it all be catered to the most dedicated, knowledgeable fans that will form the core audience? The Smash Bros. Invitational arguably leaned towards a relatively mainstream approach.
Based on the evidence so far retro could indeed be the emphasis, so this could be an event for the company's biggest fans to savour. If a big game reveal is also thrown in to challenge the finalists with something new and thrill viewers, than all the better.
What do you hope to see from the Nintendo World Championships 2015? Let us know in the comments, and don't forget we'll be providing the usual live stream (including any pre-event broadcasts), blogging and live chat here on Nintendo Life.