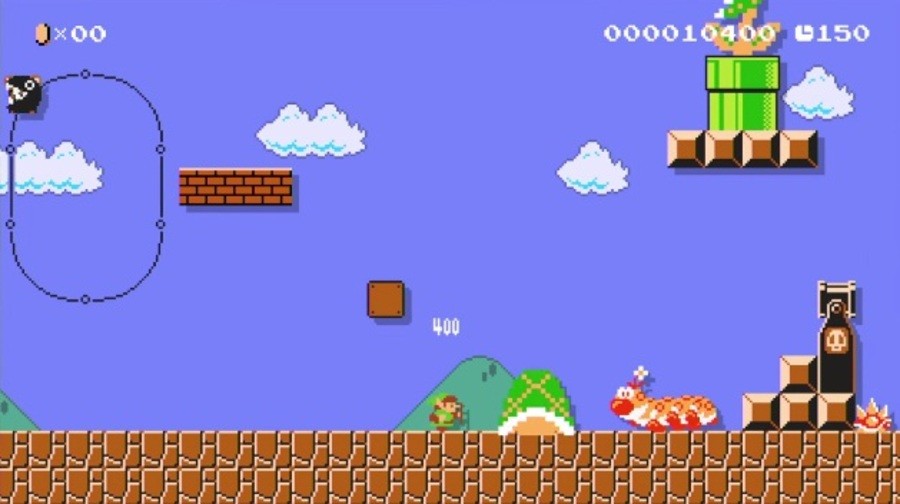 Nintendo's E3 Digital Event just wrapped up for another year and sure enough new information has emerged regarding the upcoming Wii U title, Super Mario Maker. Firstly, the game will be released on 11th September. This launch aligns with the 2015 celebration of the 30th anniversary of the Mario Bros. series.
During a rather lengthy segment of the event, Shigeru Miyamoto and Takashi Tezuka showcased a series of new features in Super Mario Maker including the ability manipulate items and play as other popular Nintendo characters in the game with the assistance of amiibo.
Costume Mario – utilising amiibo – will allow players to transform into the amiibo that is touched onto the Wii U GamePad. During the event Isabelle, Link, Marth, Yoshi, Luigi and Wii Fit Trainer were shown. A Kirby costume and many more characters will be available as well and can also be unlocked by completing the 100 Mario Challenge mode.
Adding to these new details about Super Mario Maker, Nintendo announced two 8-bit Mario amiibo to commemorate the 30th anniversary of the original Super Mario Bros. game. Tapping these amiibo in Mario Maker will add a big mushroom power-up to the player's course, allowing Mario to grow bigger and destroy every block in sight.
Lastly was the reveal of a design book of "about 100 pages" free with every copy of Super Mario Maker to help illustrate the game's boundless possibilities – with both simple and complex level creation examples.
Let us know in the comments what you think about the new 8-bit Mario amiibo and also the new features revealed in Super Mario Maker.