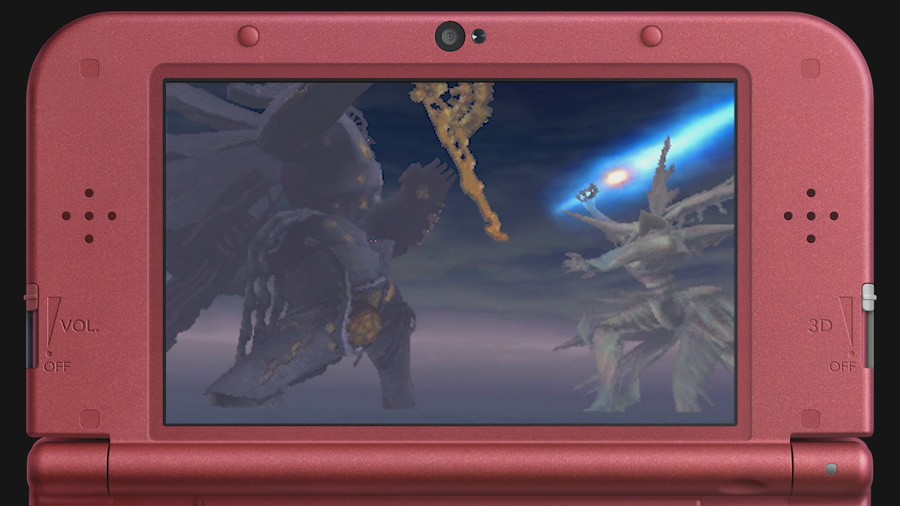 April isn't often the most thrilling of months in the world of video game retail, and so it has proven in the most recent NPD results from the US. Covering physical retail sales the results bring few thrills, but Nintendo has nevertheless reported solid sales momentum in comparison to 2014.
To start off with software, only one entry in the top 10 is available on Nintendo hardware, with Super Smash Bros. securing 9th place, selling better on the 3DS.
Mortal Kombat X (PS4, Xbox One)
Grand Theft Auto V (PS4, Xbox One, PC, 360, PS3)
Battlefield: Hardline (Xbox One, PS4, 360, PS3, PC)
MLB 15: The Show (PS4, PS3)
Minecraft (360, PS3, Xbox One, PS4)
NBA 2K15 (Xbox One, PS4, 360, PS3, PC)
Call of Duty: Advanced Warfare (Xbox One, PS4, 360, PS3, PC)
Dark Souls II: Scholar of the First Sin (PS4, Xbox One, 360, PS3)
Super Smash Bros. (3DS, Wii U)
Borderlands: The Handsome Collection (PS4, Xbox One)
Though the software charts were light on new releases, Nintendo did release Xenoblade Chronicles 3D on the New Nintendo 3DS XL. It missed the all-format top 10 above, but in a chart that only accounts for single platform sales it secures fifth place, which is a respectable showing considering its exclusivity on the young portable. Mario Party 10 also features in a single SKU top 10.
In terms of hardware sales for the US, Wii U is described as one of three platforms with "solid" sales, likewise with PS4 and Xbox One. It was a good month for portable sales, with a 36% overall rise.
For its part Nintendo has highlighted that sales for January to the end of April are up on the equivalent 2014 figures. Wii U system sales are up 15%, while the 3DS family (no doubt helped a great deal by New Nintendo 3DS XL) is up 65%.
A fairly uneventful month all told, with some positive momentum for Nintendo. May's results will bring launch weekend sales for Splatoon, of course, which will be interesting to see.
[source venturebeat.com]