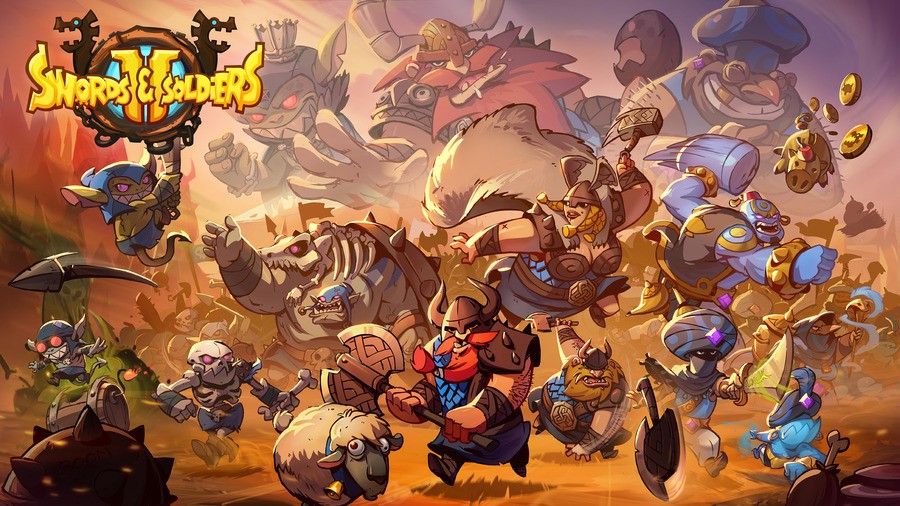 The Wii Shop may have had its flaws, but it was also home to some truly excellent download games. Swords & Soldiers from Ronimo Games was undoubtedly one such example, and so there should certainly be some hype for the Wii U exclusive Swords & Soldiers II.
Out on 21st May in North America and Europe, with prices of $19.99, €18.99 and £16.99, it'll feature a similar mix of 2D real-time strategy with a flashy new art style and a range of new items and abilities - local multiplayer and challenge stages will also feature. We've certainly enjoyed out hands on time with it in the past.
For those yet to see its charms Ronimo Games has now released a new introduction trailer. Check it out below and let us know what you think.