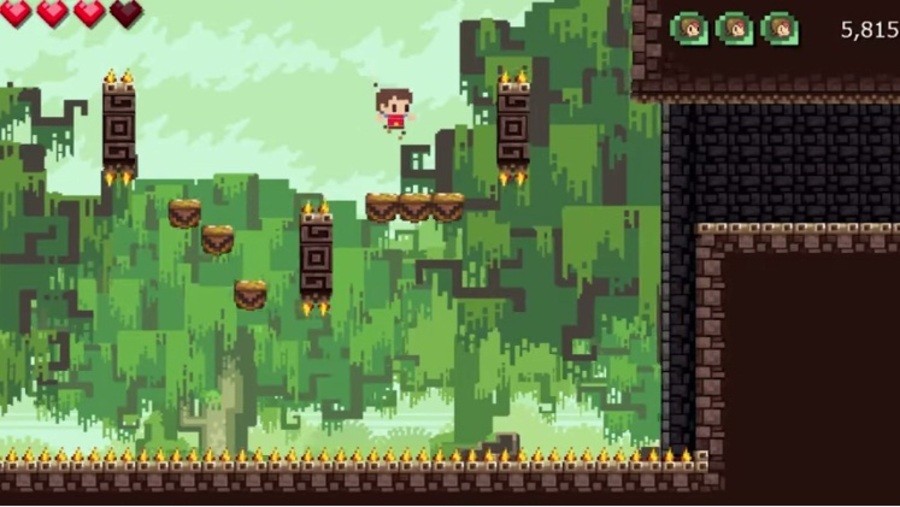 Update: Just days after the latest release announcement, Tic Toc Games have revealed Adventures of Pip will now be arriving next week in North America on 4th June.
Original: Last month Tic Toc Games announced its Kickstarter project, Adventures of Pip, was scheduled to release in North America on the Wii U eShop on 14th May. Since then, the studio has confirmed the title has been delayed until June, with the 2D side-scrolling action adventure game now due out in North America on the 11th.
This latest update for North America also included a mention about the European release of Adventures of Pip:
Unfortunately, at this time, there is no news on the EU release of Adventures of Pip. We will update you guys on any info regarding an EU version of Pip when it's possible.
In Adventures of Pip, players take control of Pip as he is tasked with saving a princess and restoring a kingdom's pixels which have been stolen by a skeleton queen. At the beginning of his adventure, Pip starts out as a single pixel and steadily evolves into a higher-resolution hero by absorbing pixels from fallen foes. Along the way, players will encounter a variety environmental puzzles as they traverse forests, caves and many more areas.
Are you excited for the release of the Wii U version of this game now that it finally has a release date? Let us know in the comments below!
[source nintendoeverything.com, via kickstarter.com]