Hardcore Gaming 101 isn't just a great resource for retro gamers - it has also published some excellent physical books on our beloved hobby, including one which takes a look at Sega's arcade lineage and a comprehensive history of Konami's Castlevania.
The site's next project is somewhat smaller in scope, clocking in at just 74 pages. However, Hardcore Gaming 101 Digest Vol. 1: Strider and Bionic Commando still has us in a state of almost unreasonable excitement. Not only will it detail exactly what makes these two classic titles so essential, but it will also look at the many clones which have appeared in their wake.
The cover has been illustrated by Rusty Shackles, and can be seen below.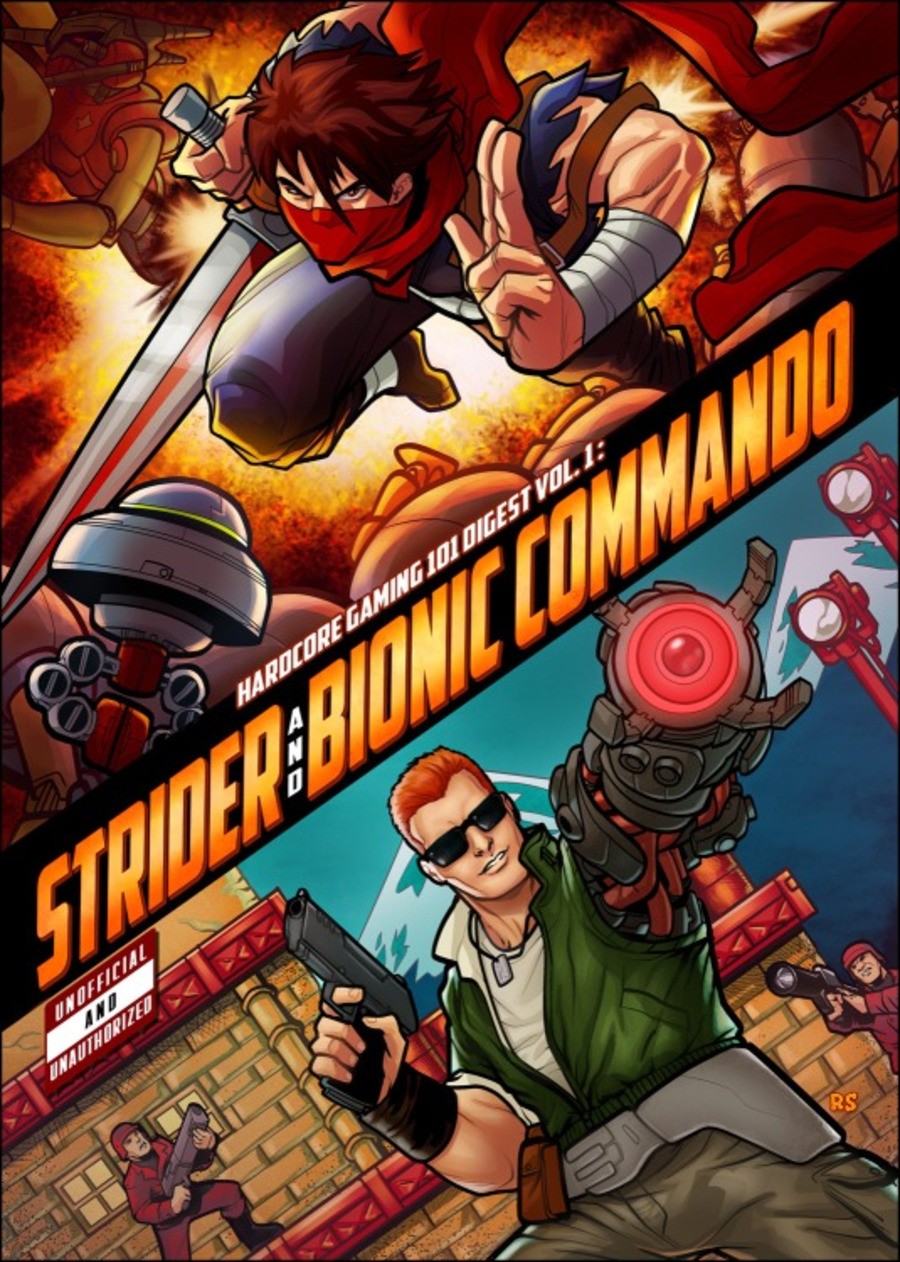 While some of the content is being recycled from the Hardcore Gaming 101 website - as was the case with its previous books - much of it has been re-written to include even more information and detail.
The book is expected to launch in June this year, with a price tag of $14.99 (around £10 / €13). If you contribute $5 or more to the Hardcore Gaming 101 Patreon, then you'll get free PDF and Kindle MOBI files of the book, as well as digital copies of all other Hardcore Gaming 101 books.
[source hardcoregaming101.net]