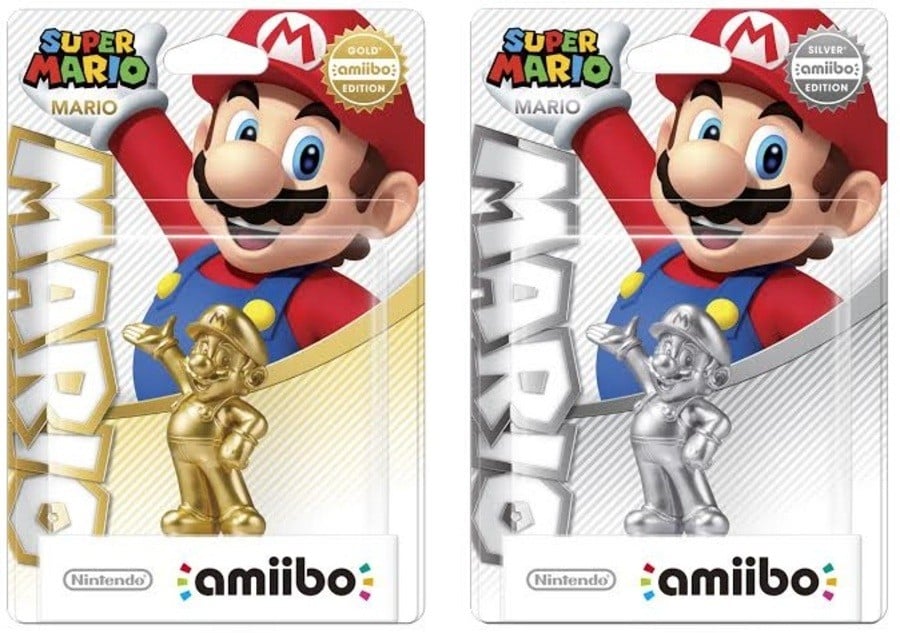 Following the recent US news, Nintendo has today announced the gold and silver Super Mario edition amiibo figures will be arriving soon in Australia and New Zealand.
The silver amiibo will be available exclusively from EB Games from the 30th of May and is able to be pre-ordered from the EB Games website right now. With only limited stock and strictly one per customer, be quick if you are going to take the plunge.
The gold amiibo figure will be exclusive to Target stores with more details regarding a release date to be announced soon. Both figures will retail for AU$17.95. The gold and silver figures are also the first two retailer exclusive amiibo to be made available in Australia and New Zealand.
On a related note, Nintendo Australia has also revealed via Facebook and Twitter the local release dates for the next two waves of amiibo. Ganondorf, Dark Pit, Palutena and Zero Suit Samus will be released on the 4th of July, and Bowser Jr., Dr Mario and Pikmin & Olimar will arrive shortly after on the 23rd of July. The preorders for these figures are already live.
Let us know in the comments if you would like to add the gold and silver Mario amiibo figures to your collection.