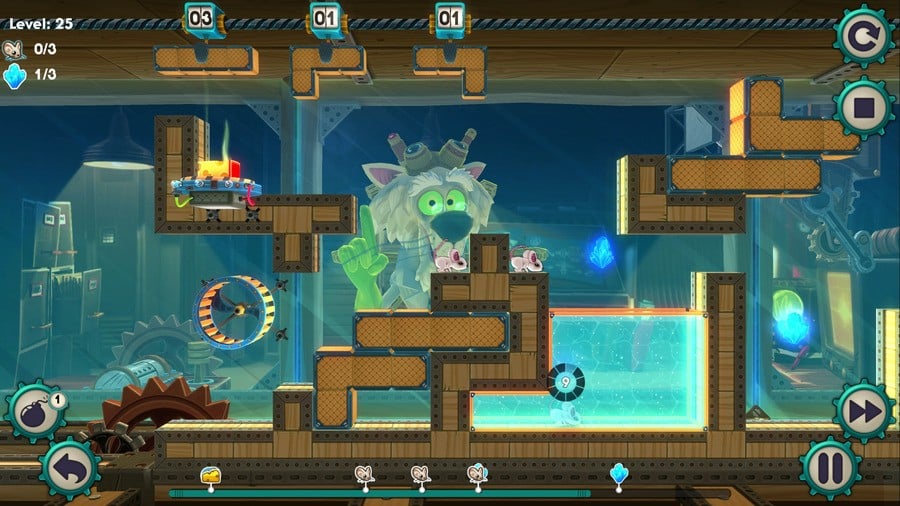 The list of Indie titles heading to the Wii U eShop has expanded once again, with studio Crunching Koalas confirming that MouseCraft will come to the Wii U eShop in Fall / Autumn this year.
It's described as a blend of Tetris and Lemmings, as you place blocks as paths and obstacles to guide three blind mice to safety; obstacles will include "explosives, homicidal robotic rats, electrified blocks, and vats of acid". It seems there'll be a decent amount of content, too, with 80 levels and a level editor to be included.
This looks fairly promising at this stage, and is also coming to a broad range of consoles + PC. Check out the trailer below and let us know what you think.