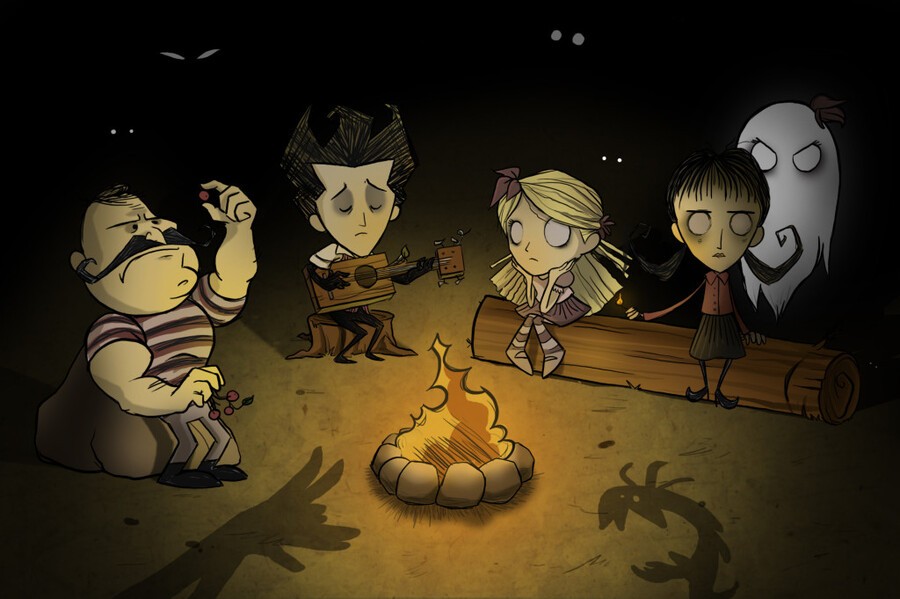 It appears that 28th May will be a rather exciting day for Nintendo gamers. As you may have been aware, 28th May is the eve of Splatoon's launch; no doubt thousands of gamers will be keeping a few cans of energy drinks on hand as they get started on the game as soon as it launches at midnight. However, earlier in the day, the eShop will update with the usual weekly haul and it appears that a fairly high profile Indie title will be débuting.
According to the game's page on Nintendo's website, Don't Starve: Giant Edition will be launching on 28th May. Don't Starve: Giant Edition is a survival game that is as uncompromising and difficult as it is enrapturing and beautiful. Players will take on the role of a scientist - and later a whole cast of other playable characters - trapped in a wild and dangerous dimension.
Using methods that share more than a passing resemblance to the survival aspects of Minecraft, players will have to become masters of their environment as they collect resources, craft new items, and fight to keep warm and well fed. Of course, it wouldn't be as fun if the stakes weren't high; so a careless mistake ending in the character's death also means that possibly hours of progress could be wiped clean, as all obtained items and equipment are taken away and the character starts again from square one. Yowch.
The "Giant Edition" in the title is an allusion to the inclusion of the expansion pack, Don't Starve: Reign of Giants. Previously released as additional DLC, all of the biomes, seasons, enemies, characters, and more that came with this pack are now included in the base game. For those of you with multiple consoles that've been waiting to take the plunge, it seems that this is the one to get.
Will you be picking up Don't Starve? What do you think about unforgiving roguelike games such as this? Share your thoughts in the comments below.
[source nintendo.com, via nintendoeverything.com]