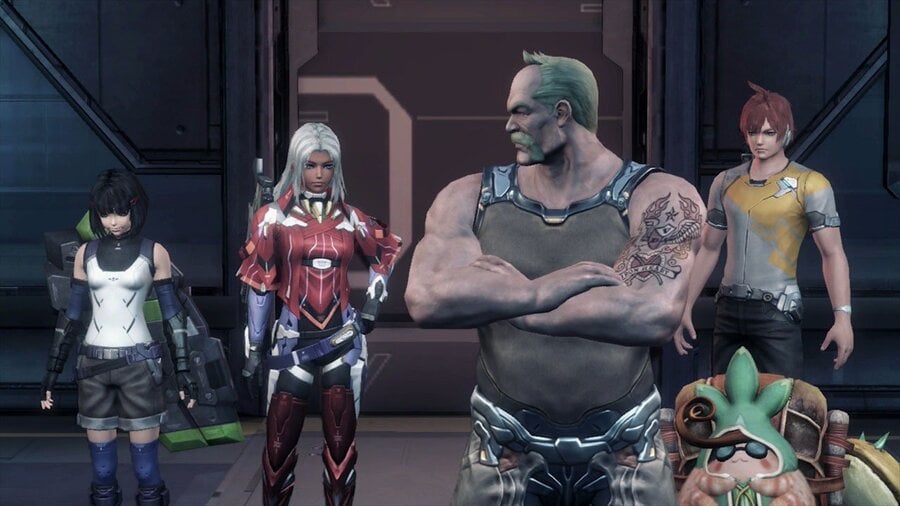 The disc-based version of Xenoblade Chronicles X will use free downloadable "data packs" to cut down loading times, it has been revealed.
Developer Monolith Software is recommending that players download all of the packs, but if hard drive space is limited there is the option to pick and choose which ones you'd like to use.
Perfectly Nintendo has the summary of what each pack contains:
Basic Pack (2GB): for basic data, like the most frequent elements of terrain, which speeds up loading within the city and on Planet Mira. [Very Effective]
Enemy Data Pack (2.7GB): for enemy data. Makes loading on the field even faster. [Mildly Effective]
Player Data Pack (3.6GB): for player data (armor, etc.). Makes loading time faster when changing equipment in shops. [Mildly Effective]
Doll Data Pack (1.7GB): for Doll data. Makes deployment of Dolls much faster. [Mildly Effective]
Xenoblade Chronicles X hits Japan on April 29th. You can check out our summary of the recent Japanese video presentation here.
[source perfectly-nintendo.com]