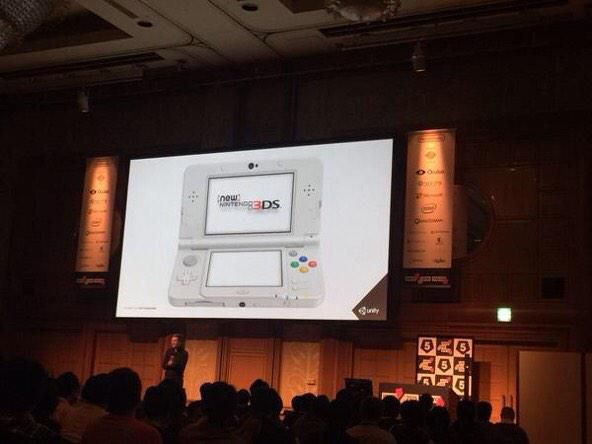 Earlier this week Unity Technologies confirmed that its engine will support the New Nintendo 3DS, which could lead to a variety of interesting developments - the eShop could receive more ports exclusive to the New hardware, and it also serves as another area in which the Wii U and latest portable share common ground.
Since its announcement in Japan, however, both Nintendo and Unity have been rather quiet, with a press release issued that announced the move but, essentially, it revealed very little.
We contacted Nintendo and Unity Technologies shortly after the announcement - Nintendo simply directed us to the original press release. Unity has come back to three simple questions that we asked, with the spokesperson's replies suggesting that, though this support is confirmed, further news is being kept under wraps.
Is there a timeframe for this support to be active?
- We're not ready to discuss release timelines currently.
Will this utilise the latest version (5.1) of the engine?
- New Nintendo 3DS will be part of the most recent version of Unity at the time of release.
Are there any plans regarding the original Nintendo 3DS models?
- Only support for the New Nintendo 3DS was announced.
The only notable take-away from that is that New Nintendo 3DS support will be integrated into the latest build of Unity, currently iterating through version 5. It's possible to have multiple versions of Unity installed at once, and in the past there could be discrepancies in which iterations would support porting to individual systems. It seems that the company has improved matters in its latest build, keeping everything simple and within one setup - that was reflected in the press release earlier in the week, which simply referenced a 'Unity platform'.
It's a little odd that the announcement was made without so much as a release window for this compatibility to be available. That doesn't mean it's a long way off, as it's possible that Nintendo and Unity are saving up an announcement to be timed for a certain level of impact, though it could also mean that a release period still hasn't been determined by the companies.
The influx of Unity experiences on the New Nintendo 3DS is likely coming - we just don't know when.
Image credit: Touch Arcade
Further reading: Feature: Key Nindie Developers and Publishers Discuss Unity on the New Nintendo 3DS