When Pokémon Omega Ruby and Alpha Sapphire launched last year The Pokémon Company adopted various clever tactics to get fans talking and sharing the game. In the UK there was a StreetPass relay launched for the Eon ticket, for example, a vital item in the games that allows you to travel to the Southern Island and catch Latias or Latios; this is the first step in Mega evolving those 'mon to then fly and reach Mirage areas with the Soar ability. It makes sense when you play it.
A pretty important tool, then, and on launch day 15 gamers were given the ticket and sent to various locations around the country to begin passing it on through StreetPass; then, through actual passes and relay points, thousands of others gradually received the ticket.
The Pokémon Company has now produced a rather attractive infographic to show how the ticket was passed around through the whole of the UK, with some interesting stats and Pokémon-themed maps to gawk at.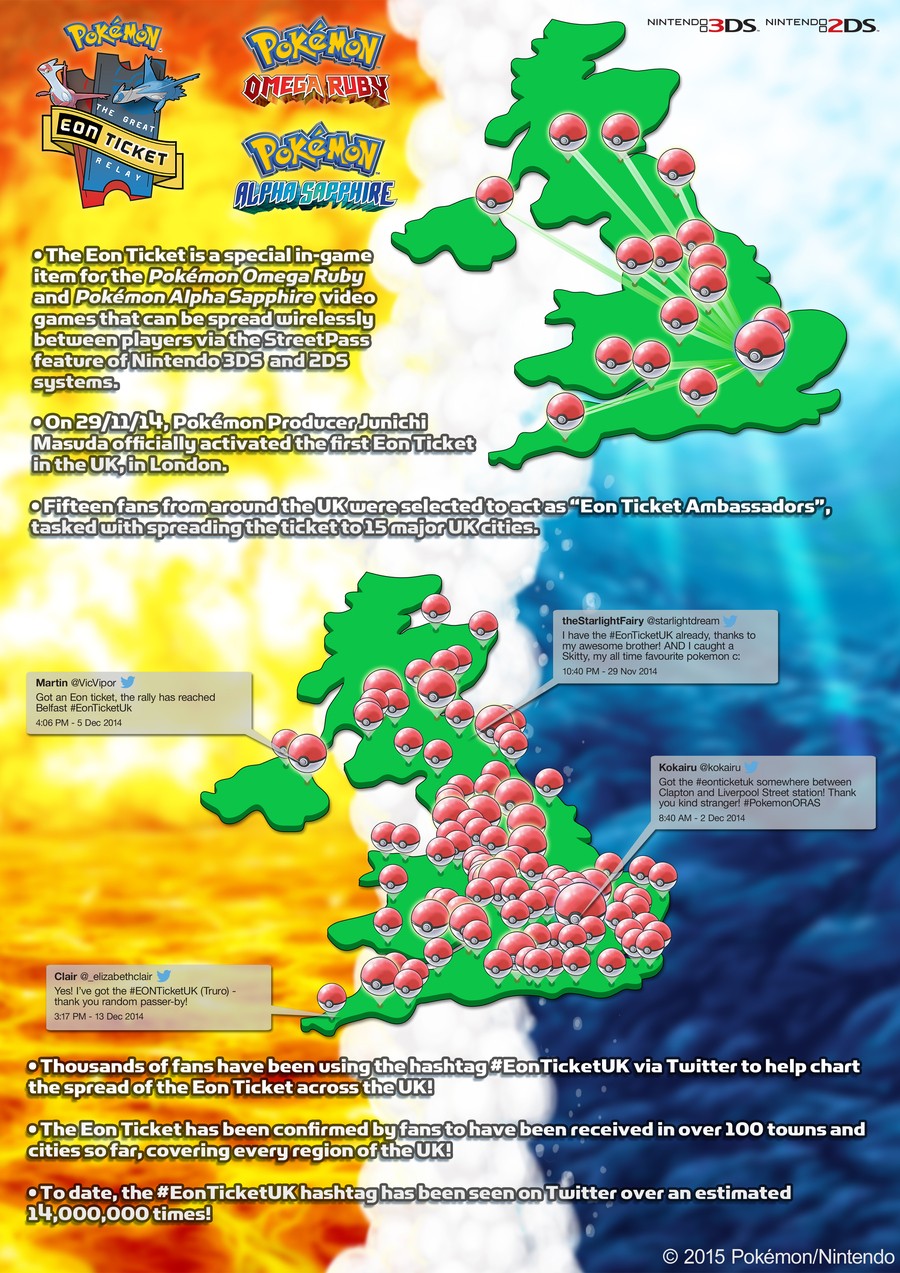 This was a pretty fun way to distribute the ticket, and evidently got Pokémon fans tweeting and seeking out StreetPass opportunities. Were you one of the lucky gamers in the UK to grab that vital StreetPass hit?