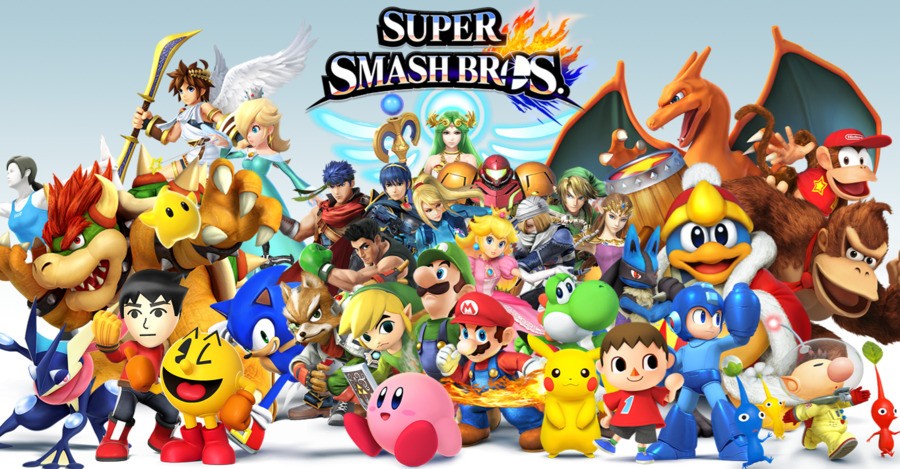 The January NPD results aren't typically the blockbuster numbers of the year, yet in the post-Holiday slump we do at least get an idea of which games and systems are attracting sustained interest in the US. On that score Nintendo had a reasonably positive month, if not necessarily one to have Reggie Fils-Aime cracking open the champagne.
For starters, as always let's clarify that NPD only accounts for physical retail sales in the US. With that said, the software top 10 shows Super Smash Bros. on Wii U and Nintendo 3DS still hanging around in the top 10, and is also the only release counting sales from less than three platforms. Another odd stat is that FIFA 15 on Wii (yep, last-gen) outsold the Vita version, though it was the 3DS entry that performed worst of all for the soccer title.
Dying Light (PS4, Xbox One, PC)
Call of Duty: Advanced Warfare (Xbox One ,PS4, 360, PS3, PC)
Grand Theft Auto V (Xbox One, PS4, 360, PS3)
Minecraft (360, PS3, Xbox One, PS4)
NBA 2K15 (Xbox One, PS4, 360, PS3, PC)
Super Smash Bros. (Wii U, 3DS)
Far Cry 4 (PS4, Xbox One, 360, PS3, PC)
Madden NFL 15 (Xbox One, PS4, 360, PS3)
Destiny (Xbox One, PS4, 360, PS3)
FIFA 15 (PS4, Xbox One, 360, PS3, Wii, Vita, 3DS)
Nintendo did provide some numbers related to key titles. Super Smash Bros. for Wii U sold more than 90,000 more copies (download and retail) to take it past 1.4 million sales since launch in the US, while the 3DS entry likewise passed 90,000 sales to take its lifetime sales in the US to more than 2.1 million units. Pokémon Omega Ruby and Alpha Sapphire sold over 150,000 units between them to take their combine lifetime sales in the US past 2.7 million, meanwhile.
As for hardware sales, no indications were given for the 3DS, with Nintendo instead highlighting the February arrival of the New Nintendo 3DS and key retail titles. As for the Wii U, its hardware sales in January were up nearly 30% compared to the equivalent numbers from 2014, while software sales beat last year's figures by nearly 45%. Unofficial estimates peg the Wii U system sales for January, in that case, at over 60,000 - as a point of comparison that's still well under half the sales of rivals PS4 and Xbox One.
Nintendo does at least have positive momentum on its side, with the Wii U moving in the right direction heading into a New Year. As we've stated before there's a degree of damage limitation for Nintendo in securing a committed userbase for the Wii U that will see it through a generation, even if it's rooted in third place in the home console 'race' and simply aiming to avoid being a drain on the company's finances.
Some decent news for Nintendo overall, then, and it'll be interesting to see how the New Nintendo 3DS XL, The Legend of Zelda: Majora's Mask 3D and Monster Hunter 4 Ultimate fare in the February results.
[source venturebeat.com, via neogaf.com]